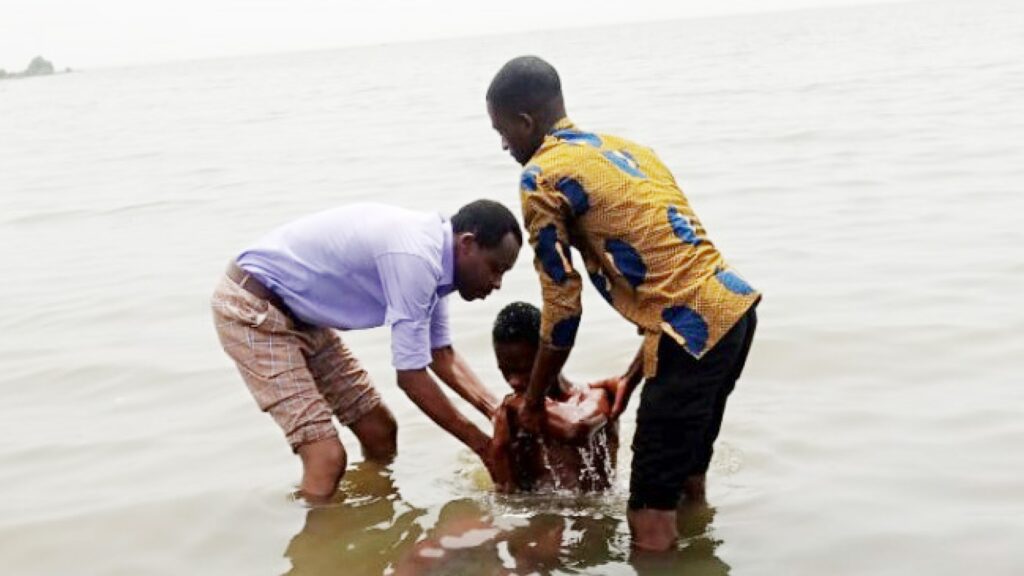 Joy gladdened the hearts of the clergy and counsellors of The Church of Pentecost, after Apostle Eric Nyamekye, Chairman of The Church of Pentecost, revealed that at the end of 2021, the church had embarked on a total of two hundred and sixty-eight thousand, four hundred and ninety-seven (268,497) outreaches that yielded 331,042 souls globally for the Lord.
Delivering the State of the Church's Address at the at the 17th Extraordinary Council Meetings at the Pentecost Convention Centre (PCC), in Gomoa-Fetteh, near Kasoa in the Central Region of Ghana, Apostle Nyamekye mentioned that 103,638 of the souls were gotten from the Gospel Sunday morning initiative.
He commended the clergy and officers of the church for contributing greatly towards this feat. He iterated that the souls won were not left hanging, rather a total of 231, 907 were baptised in water and taken through new converts teachings. He called on all Christians to make soul winning a priority, since it is the core mandate of the church.
"All these successes have come as a result of individual members' commitment to the cause of the gospel," he stated.
He restated that notable among them are, Deaconess Rose Ferkaa, the immediate past District Evangelism leader of Drobo District in Berekum Area of the church, won 61 souls, out of which 57 were baptized in water. Moreover, she was also instrumental in the opening of two out of the six assemblies opened in Drobo District.
The Chairman of the church further added that Deacon Mark Yaw, a visually impaired member of Jimbale District, in the Walewale Area of The Church of Pentecost, single-handedly won 30 souls for Christ.
He believed this is worth emulating to Persons With Disabilities (PWDs) in the church and encouraged them to participate fully in every activity in the church.
"Deaconess Rose Ferkaa and Deacon Mark Yaw are highly commended for their commitment to the cause of the church," he reiterated.
PENTECOST NEWS