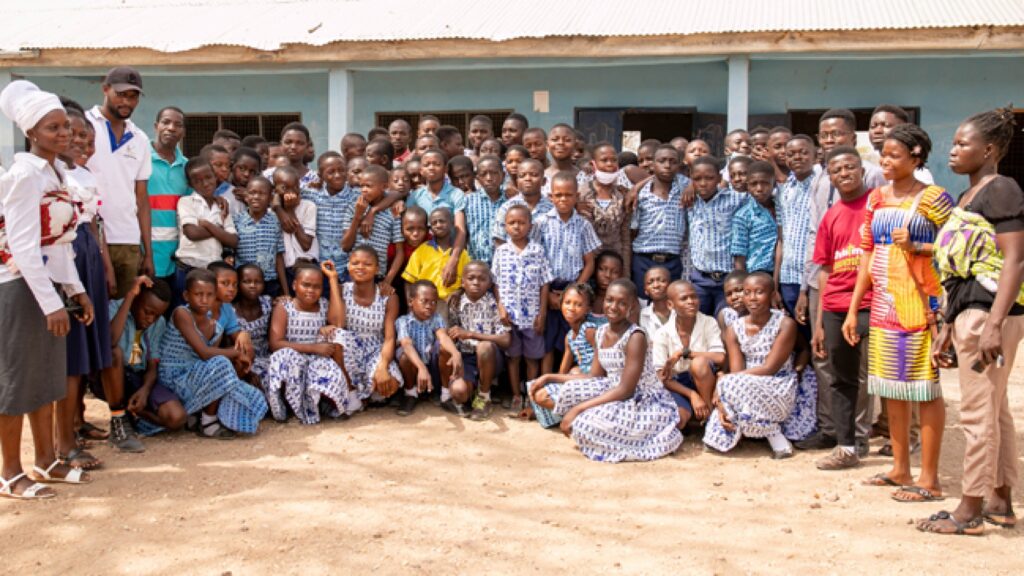 All seven students of the Pentecost Preparatory School, Sawla (PPS) who sat for the Basic Education Certificate Examination (BECE) last year have successfully passed.
The PPS-Sawla is one of the few among the 43 Junior High Schools in the Sawla District to record a 100% pass in the final year examination.
The seven candidates are currently awaiting placement in the second-cycle institutions.
Mr Emmanuel Ekaatey, the Headmaster of the School, disclosed this in an interview with PENTECOST NEWS at Sawla.
According to him, the students were the first batch of final-year students since the school's inception in 2007, and was, therefore, glad that they had achieved this historic feat at their first attempt.
He commended the teachers for their continuous dedication to the children and urged them to keep up the good work.
Mr. Ekaatey also thanked the leadership of the Church and the Sawla Area for the support to the school citing an ongoing classroom block project being funded by the Church through the Pentecost Social Services (PENTSOS).
He, however, called on benevolent members and organisations to come to the school's aid as it is still having an infrastructure deficit.
The Area Head, Pastor David Amankwaa, commended the teachers for the wonderful achievement.
He said that, as part of ensuring a holistic ministry, the area is strategically promoting academic excellence among the indigenes. He said the recent success of PPS-Sawla is a clear indication that the vision of the area is on course and also expressed confidence that the school would chalk greater successes in future examinations.
He also hinted that the area leadership would be awarding all the candidates for excelling in the exam.
The PENTSOS Director, Elder Richard Amaning, in a telephone interview, also expressed his delight at the news and encouraged church leaders to continue to provide the needed support to the various mission schools within their jurisdictions.
"These schools should now be considered as a mission field where souls could be won for the Lord," he said.
The Pentecost Preparatory School, Sawla currently boasts an enrolment of over 400 pupils with 17 teaching and non-teaching staff.
PENTECOST NEWS.