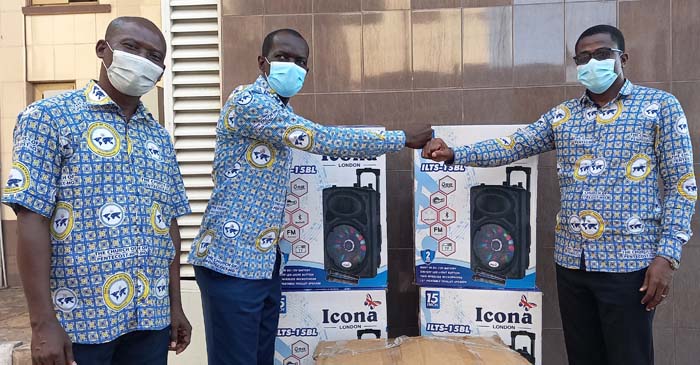 The Paterson District in the New Jersey Region of The Church of Pentecost in the United States of America has donated two pairs of speakers and microphones towards internal missions.
The items, worth GH¢3,000.00, were presented to two churches, namely, the Saga Assembly of Kabitie District in the Nkwanta Area and the Godokpe District in the Ho Area.
In a signed statement copied to PENTECOST NEWS, the Paterson District Minister, Pastor Samuel Morgan, noted that the donation to the Saga Assembly was inspired by a video documentary produced by the International Missions Office during this year's McKeown Missions' Week celebration – an annual event aimed at highlighting the work of all missionaries of the church and promoting the church's missions enterprise.
The donation to Godokpe District, on the other hand, he added, is meant to promote the church's evangelistic activities.
Pastor Morgan is hopeful that the donation would go a long way to inspire the beneficiary churches and others in the mission areas to do more for the advancement of the Kingdom business.
The items were presented to the Missions Directorate today by Pastor Felix Anti (Administrative Secretary to the General Secretary) on behalf of Paterson District for onward distribution to the churches.
PENTECOST NEWS.