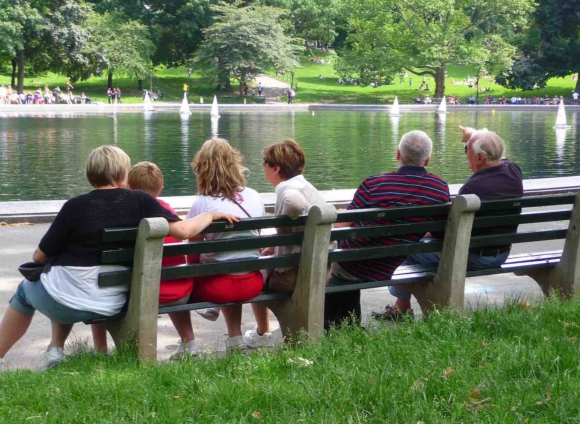 Hanging out in a local park, lake, or garden really could be an antidote to ill health for people who live in cities, according to a recent study from Finland.
Researchers found lower use of drugs for depression, anxiety, insomnia, high blood pressure, and asthma among urban residents who often visit green spaces—regardless of their income or level of education.
The Finnish team said that the frequency of visits to urban green spaces, rather than simply viewing them from your house, was key.
Previous studies have suggested that exposure to natural environments is good for health and well-being, but the evidence is inconsistent.
The Finnish team looked at the number of green and blue spaces (bodies of water) within a community, then compared those to both the frequency of visits and the views of such spaces from home, to see if they were separately associated with the use of certain prescription medications.
They chose prescription meds as a proxy for ill health and those for anxiety and insomnia, depression, high blood pressure, and asthma, in particular, because they are used to treat common and potentially serious health issues.
They drew on the responses of 16,000 randomly selected residents of Helsinki, Espoo, and Vantaa—the three cities making up the largest urban area in Finland.
The survey gathered information on how city dwellers over the age of 25 experience residential green and blue spaces within a one-kilometer radius of home.
Participants were also asked to report their use of prescribed meds—drugs collectively known as mental health drugs used for insomnia and depression, as well as high blood pressure and asthma drugs—for periods ranging from within the past week, within the past year, or never.
They were also asked how often they spent time, or exercised outdoors, in green spaces, during May and September, with options ranging from never to five or more times a week.
Participants reported whether they could see green or blue spaces from any of their windows at home, and if so, how often they took in those views, with options ranging from seldom to often.
Potentially influential factors—including outdoor air pollution and noise, and household income and educational attainment—were also considered.
The findings, published last month in the journal Occupational and Environmental Medicine, showed that neither the number of green/blue spaces nearby, nor views of them through your window, were associated with the use of the studied meds.
But the frequency of visiting the green spaces was.
Compared with less than one weekly visit, visiting three or four times weekly was associated with 33 percent lower odds of using mental health meds, 36 percent lower odds of using blood pressure meds, and 26 percent lower odds of using asthma meds.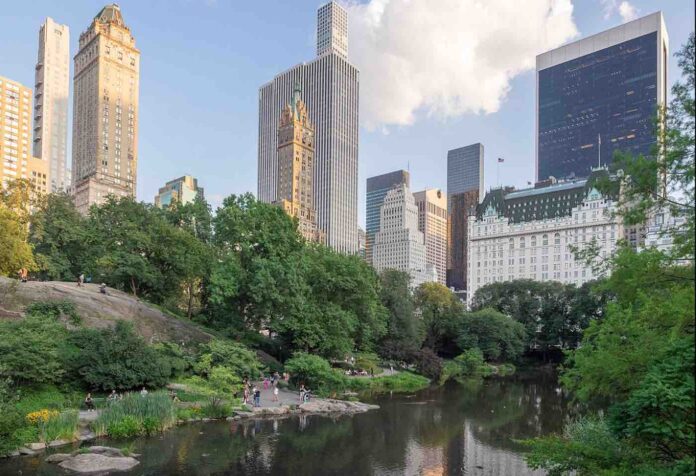 The equivalent figures for visiting at least five times a week were 22 percent, 41 percent and 24 percent lower, respectively.
One study conducted recently in Spain also showed that living near a leafy green area did cut the risk of a stroke by 16 percent.
"The effects of visiting green spaces were stronger among those reporting the lowest annual household income," said senior researcher Dr. Anu Turunen. "But overall, the associations found did not depend on household income and educational attainment."
"These observed associations were weakened when weight was factored in, particularly for asthma meds, as obesity is a known risk factor for asthma," added Turunen, of the Finnish Institute for Health and Welfare.
Finnish cities are relatively green, making it easy for those willing to use green spaces to access them with minimal effort.
"Mounting scientific evidence supporting the health benefits of nature exposure is likely to increase the supply of quality green spaces in urban environments and promote their active use.
"This might be one way to improve health and welfare in cities."
SOURCE:goodnewsnetwork.org