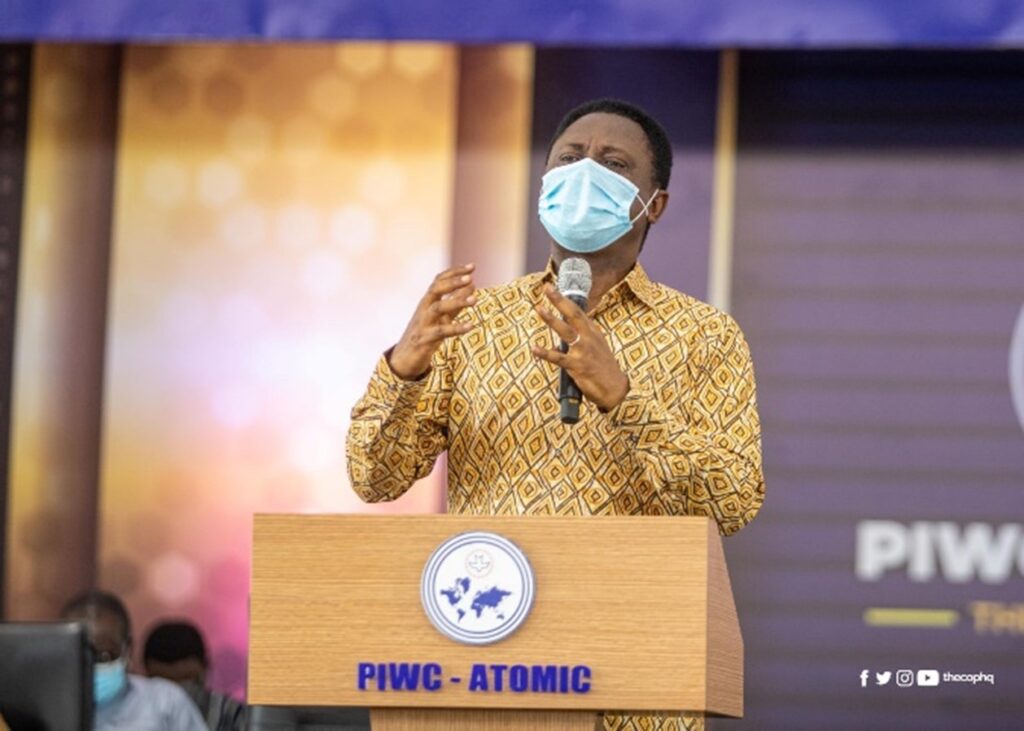 Ministers and their wives of The Church of Pentecost in the Greater Accra Region have been admonished to pursue excellence in their ministerial endeavours and build a solid church that would become agent of transformation.
Apostle Eric Nyamekye, Chairman of The Church, made the call when addressing The Church of Pentecost ministers and their wives from 13 administrative areas of the church in the Greater Accra Region at the Pentecost International Worship Centre (PIWC), Atomic in Accra
The Chairman of the Church of Pentecost, Aps. Eric Nyamekye addressing ministers and their wives at a two-day orientation at PIWC, explained that Everything matters when one is leading a church in a cosmopolitan place. He explained further that the church location, ushering and protocol system, sound system, among others were very important areas that needed to be given attention just like other areas.
He admonished ministers to look for excellence as far as worship is concerned as there is serious competition in Accra.
Apostle Nyamekye further charged them to pray and receive more grace and fresh anointing from God to grow the church in all facets such as membership growth, spiritual growth and financial growth.
The Chairman of The Church of Pentecost took the ministers and their wives through some dynamics in the city such as polarization, religious diversity, commercialization of almost everything, high population, among others, which come with their attendant challenges. As part of the two-day annual orientation the Chairman formally welcomed ministers who have been transferred into the region this year and further exposed them to the working environment in the region.