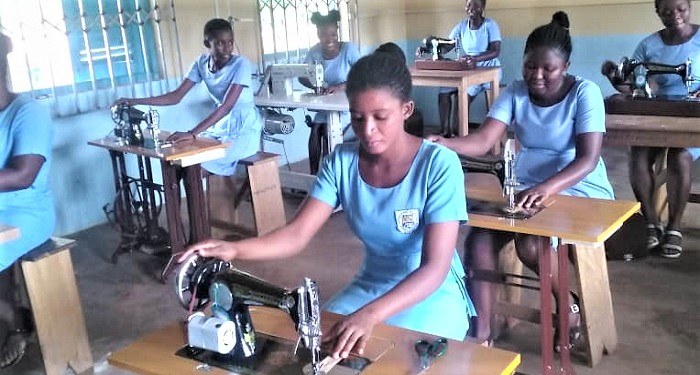 Pentecost Social Services (PENTSOS), the social services wing of The Church of Pentecost, has donated some teaching and learning equipment to the Pentecost Vocational Institute (PVI) at Mampong in the Ashanti Region of Ghana.
The items donated were six treadle sewing machines with alternative power supply, five hairdryers, one knitting machine, four hand sewing machines and one industrial sewing machine.
The donation is part of efforts by PENTSOS to retool the various vocational training and skills learning centres under its management so as to build their capacity to effectively train young people and provide them with employable vocational skills.
The Pentecost Vocational Training Institute, Ashanti Mampong was established five years ago by the immediate-past Mampong Area Head, Prophet Foster Aniakwaa, and has since trained over 150 young people in various skills.
The school currently has a student population of 85 undergoing various apprenticeship training such as masonry, dressmaking, and hairdressing. The students are mostly drawn from deprived communities within the Ashanti-Mampong Area of the church. The items were presented to the school on Monday, June 28, 2021, by the PENTSOS Director, Elder Richard Amaning, at a short presentation ceremony. It was witnessed by the Mampong Area Head, Pastor Samuel Kwabena Asare, and some ministers in the Area