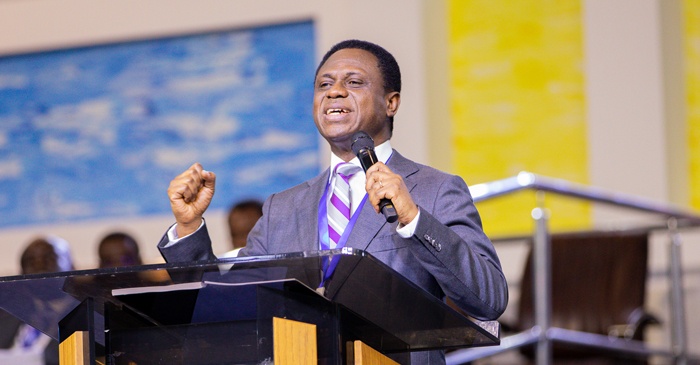 Apostle Eric Nyamekye, the Chairman of The Church of Pentecost, has unveiled a new vision for the church, dubbed 'Vision 2028.'
The new vision is expected to cover the periods between 2023 and 2028 with the theme, "Possessing the Nations Part 2 – Unleashing the Whole Church for the transformation of their world with the values and principles of the kingdom of God."
The unveiling of Vison 2028 was held on the sidelines of the 2023 November Heads Prayer Meeting currently underway at the Pentecost Convention Centre (PCC), Gomoa Fetteh, near Kasoa, on Monday, November 13, 2023.
"While Vision 2023 (Phase I of the Possessing the Nations Agenda) focused on equipping our members, Vison 2028 (Phase 2) would focus on unleashing these equipped members into the world as agents of transformation," the Chairman said.
He added: "In the past five years, we have focused on equipping the church to possess the nations. However, equipping people does not guarantee they will take the necessary actions in their communities to possess the world for Jesus Christ.
"It requires a systematic effort to strategically unleash the vast potential currently within the church. A church, equipped, must be unleashed to transform the world."
Apostle Nyamekye explained that Vision 2028 has 31 thematic areas designated with specific strategic objectives to guide its implementation. "Vision 2028, therefore, seeks to create avenues and opportunities for ministries outside the walls of the church while unleashing our members from whatever fear or hindrance that could prevent them from engaging with and transforming their world," he stated.
He indicated that in fulfilling the objectives of Vision 2028, the institutions, systems and structures of the church shall be strengthened and complemented with monitoring and evaluation.
PENTECOST NEWS