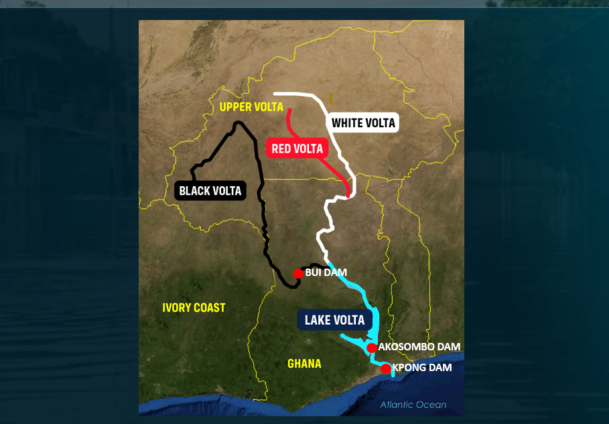 The Volta floods have become a nationwide catastrophe, displacing over 26,000 people due to the decision by the Volta River Authority (VRA), to release excess water from the Akosombo and Kpong dams.
Intense rainfall has caused a massive influx of water into these dams. Areas near the Bui dam, sourced from the Black Volta, have also been severely affected.
Nine districts along the river and downstream of the lake have all been impacted. Seven districts downstream, including Tongu areas, Asuogyaman, Anlo, and Ada East, have witnessed significant flooding. Mepe, a town in the North Tongu district, has been submerged, forcing its residents to evacuate.
Watch full analysis
The last time such a disaster happened as a result of the spillage was in 2010 – that's 13 years ago. According to the Volta River Authority, the dam has a maximum operating level of 277.5 feet, and spillage is necessary to prevent compromising the dam's integrity.
When the spillage began a month ago, the water level was approximately 272.5 feet.
Despite 30 days of continuous spillage, this figure has risen to slightly over 277.3 feet.
In recent days, the rate of water level increase has slowed down, but the VRA has stated its intention to continue the discharge until a satisfactory level is achieved.
Source: Myjoynline