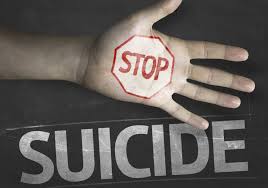 Ghana needs a National Suicide Prevention Plan to provide a common framework for addressing suicidal behaviours.
This is a call from the Association for Suicide Prevention Ghana (GASP), a group of trained experts from multidisciplinary backgrounds.
The Association believes such a plan will help produce local but relevant recommendations and guidelines in the areas of suicide research, surveillance, reportage and content in the media.
It will also offer support for persons in suicidal crises, help for loved ones and relatives left behind or bereaved by suicides.
The Association in a statement signed by its Secretary and President, Dr Johnny Andoh-Arthur and Dr. Emmanuel Nii-Boye Quashie, committed to helping anyone undergoing suicidal crises.
The group, however, observed that though awareness campaigns toward improving public attitudes and encouraging people with suicidal tendencies to open up for help has been a major line of suicide prevention advocacy in Ghana in recent years, there's still more work to be done.
While commending parliament for amending the Criminal Offences Act of 1960, which criminalised attempted suicide and makes attempted suicide a mental health issue, it called on President Akufo-Addo to assent to the new amendment.
"It is gratifying to note that through sustained research-fed awareness creation and social advocacy efforts by various stakeholders in suicide prevention in Ghana, the Parliament of Ghana, on March 28, 2023, amended the Criminal Offences Act of 1960, which previously made attempted suicide a criminal offence in the country. The Association for Suicide Prevention Ghana (GASP) commends the efforts of Ghana's Legislature, especially the Honourable Members of Parliament who sponsored the Private Member's Bill," the release said.
The association, reflecting on the theme for this year's World Suicide Prevention Day, encouraged Ghanaians to extend love and support to persons with suicidal thoughts.
"We also encourage individuals to desist from maltreating persons who may verbalise a wish to die or may have attempted suicide. People in suicidal crises require empathy and practical assistance and not condemnation," said the statement.