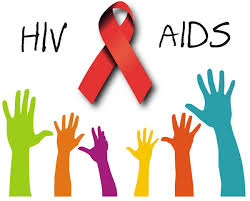 The National AIDS/STI Control Programme's (NACP) Programme Manager, Dr Stephen Ayisi Addo, has urged employers to create a workplace HIV/TB policy to help manage and treat employees who have the disease.
A workplace policy is crucial, according to Dr Ayisi Addo, because HIV was a problem that affected people who came to work and could potentially be contracted at the workplace.
"The workplace is a setting for social interaction and physical contact, which makes it possible for infectious diseases like COVID-19 and HIV to spread. Since HIV can be spread through the workplace, it must also be controlled there," he emphasized.
Dr Ayisi Addo said this at the weekly, "Your Health! Our Collective Responsibility! A Ghana News Agency Tema Regional Office initiative aimed at promoting health-related communication and providing a platform for health information dissemination to influence personal health choices through improved health literacy
A workplace strategy for HIV and TB, according to Dr Ayisi Addo, aimed to ensure that even if an employee had the illness, they could still work, manage it properly, and be productive because the illness could damage their production and, in turn, have an effect on the economy.
He said that effective HIV/AIDS policy required the trust and collaboration of employers, employees, and governments through social discourse, and he added that there must be no HIV screening for employment purposes.
"Testing for HIV at the workplace should be voluntary and confidential, and it should never be used to screen job applicants or employees," he stated.
He stated that current ILO confidentiality laws must be followed when disclosing personal information, such as an employee's HIV status.
According to him, shared confidentiality only applied in medical settings, saying, "If I am caring for a patient and I am referring him or her to another colleague, that colleague must know the medical history to provide the right medication. This is for the purpose of continuity of care," he added.
He noted that people with HIV-related illnesses should be able to work as long as they are healthy and in the right circumstances, and they should also have the right to access inexpensive health care services as well as statutory and occupational benefits.
To combat HIV/AIDS in the nation and at the workplace, Dr Ayisi Addo urged a concerted effort. Dr Ayisi-Addo claimed that social partners were in a better position to support preventative efforts by disseminating knowledge, fostering behavioural change, and providing other forms of support.
Source: GNA