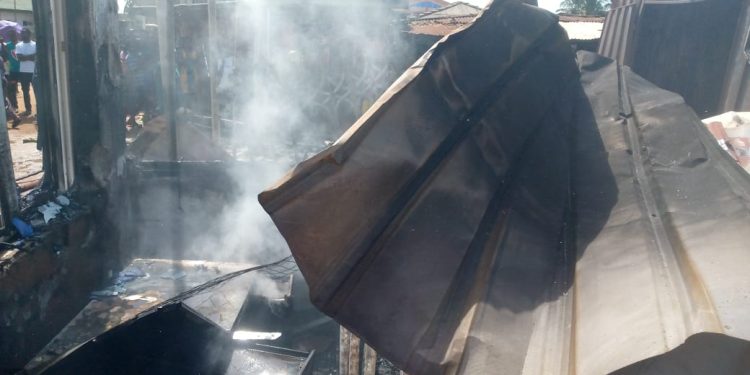 The Ghana National Fire Service says ten fire incidents were recorded on Sunday, May 21, 2023, in Accra.
This comes after a bakery and some shops were burnt at Kotobabi Abavanna Down and a similar incident at Circle Tiptoe Lane which also led to the destruction of several shops.
Although no casualties were recorded, properties worth thousands of cedis were lost to the inferno on Sunday.
Speaking to Citi News, an official at the Public Relations Department of the National Fire Service Headquarters ADOII Alex Nartey urged the public to take precautionary measures against such incidents in the rainy reason.
"We are in the rainy season; we are cautioning people to be cautious of their activities. People should learn to be abreast with safety measures. Between 1am to 5am on Sunday, we attended to 10 fires in Accra alone. If you run a bakery or a commercial entity like this, you have to learn how to practice better fire safety measures," ADOII Alex Nartey advised.