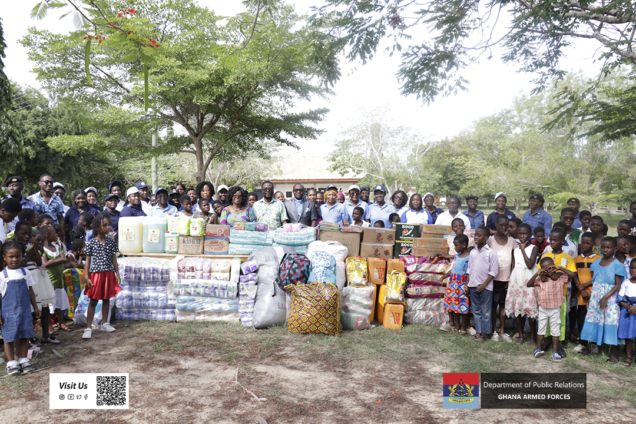 The Ghana Navy in collaboration with the Naval Wives Association (NAWA) have donated food, sanitary and clothing items worth thousands of cedis to the Methodist Rafiki Satellite Village at Gomoa in the Central Region, on Saturday 13 May 2023.
The gesture formed part of their Corporate Social Responsibility to climax this year's Mother's Day celebration.
The President of NAWA, Salamatu Yakubu, who is also the spouse of the Chief of the Naval Staff (CNS) said the donation was to reach out to the vulnerable and less privileged in society.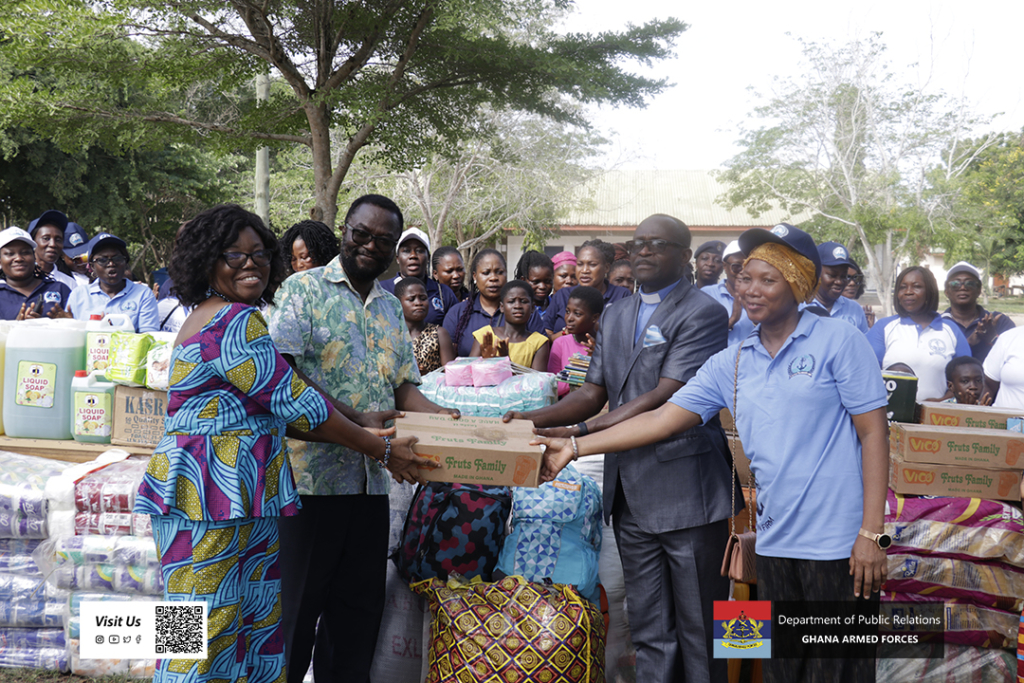 Additionally, it was to compliment the efforts of the caregivers at the Orphanage and also alleviate the plight of the Children.
On his part, the Director Methodist Rafiki Satellite Village, Rev Dr Isaac Nana Abekah expressed his gratitude to the team for the kind gesture and the immense support to the Orphanage.
He commended the team for their benevolence and thoughtfulness in spending time with the children ahead of the Mother's Day celebration.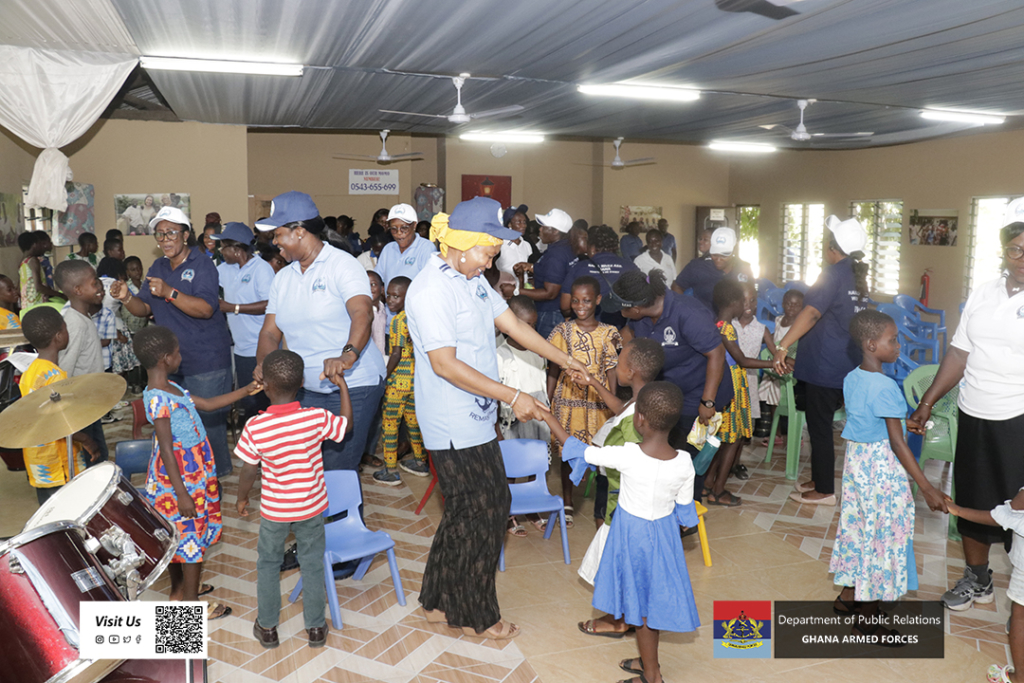 Furthermore, he assured the team that the items would be put to good use and appealed to other organisations to come to their aid.
Items donated included, gallons of vegetable cooking oil, bags of rice, cartons of noodles and tomato paste, boxes of mackerel, assorted drinks, sanitary towels, diapers, toiletries, gallons of cleaning detergents, exercise books and clothing, among others.
The team was accompanied by the Director of Naval Religious Affairs, Commander David Benedict Quayson, Assistant Director of Naval Religious Affairs, Naval Lieutenant Mohammed Misbahu Saeed, and some Officers and Ratings of the Ghana Navy.
The Methodist Rafiki Satellite Village was established on 13 December 2017 and currently caters for 72 children.