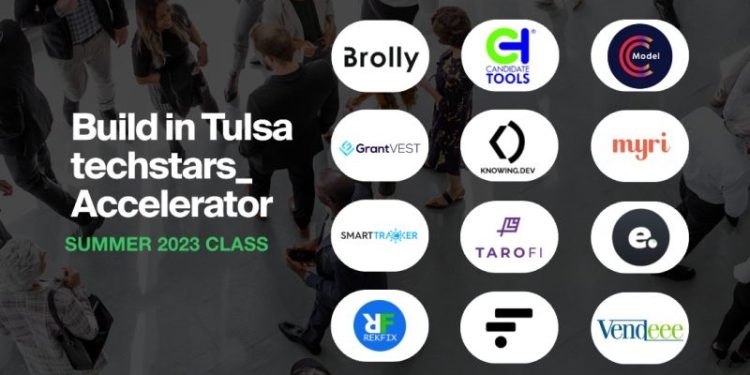 Brolly, a Ghanaian insurtech specializing in affordable car insurance has been selected for the Summer 2023 cohort of the world-renowned Techstars accelerator in Tulsa, Oklahoma. The startup which offers flexible payments for car insurance coverage joins 11 other startups selected for this year's Techstars Tulsa accelerator from over 300 high-quality applicants.
As part of the accelerator package, Brolly will receive equity investment and be connected to a global network of mentors as well as resources to help the company grow. The company will also gain access to Techstars' network of potential investors especially as they look to raise a round of funding to power growth in Ghana and expansion to Nigeria.
Since soft-launching in Ghana, Brolly has recorded an average customer growth rate of 73% month-on-month with no marketing spend. With their version 2 software ready to launch, Brolly is confident that their artificial intelligence capabilities will enable swifter service delivery and efficient customer support informed by data.
About Brolly
Brolly is an insurtech that makes auto insurance affordable in Africa through flexible payments and usage-based pricing. The company has so far launched weekly payment coverage for "Online drivers" (partner drivers of Uber, Bolt, Yango, Feenix, Shaxi) and taxi drivers, as well as monthly payment options for salaried workers.
Through the use of artificial intelligence, Brolly reduces the time to get cover from 2 hours to 5 minutes and delivers customer experience that is unmatched in the Ghanaian market. The company plans to launch a smart pricing algorithm which will enable customers to control how much they pay.
"Brolly was born out of the fear of being on the customer side of the fence" according to the founder of the company. "After 15 years of tasting all the sides of the insurance industry, I was troubled that everything had to be the insurer's way, from pricing, to contracts which are written in 18th-century language, and the dreaded domain of claims. Beginning with auto insurance, we're reimagining insurance for the new African."
About Techstars
Techstars is the worldwide network that helps entrepreneurs succeed. Founded in 2006, Techstars began with three simple ideas—entrepreneurs create a better future for everyone, collaboration drives innovation and great ideas can come from anywhere. The mission of Techstars is to enable every person on the planet to contribute to, and benefit from, the success of entrepreneurs.
In addition to operating accelerator programs and venture capital funds, Techstars connects startups, investors, corporations, and cities to help build thriving startup communities. Techstars has invested in more than 2,200 companies that today have a combined market cap valuation of over $29 Billion.