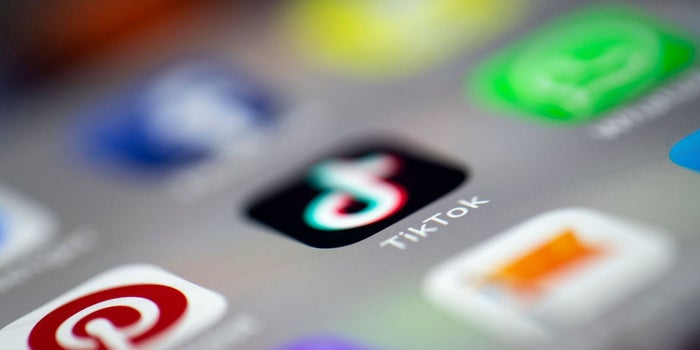 Social media networks such as Facebook, WhatsApp, Telegram, YouTube and Instagram have been shown to have significantly transformed student behaviour. But the focus has been on students' social behaviour. And on how the English language is being spoken because of social media use.
The relationship between social media and students' English language writing has been largely ignored.
Our team of four researchers who specialize in language studies set out to study the relationship between social media use and English language performance. We studied one English as a Second Language class at Fiaseman Senior High School in Tarkwa, western Ghana.
English is Ghana's official language and is the medium of instruction for all levels of education.
We learnt from the students that they spend significantly long periods of time on various social media platforms. Some even described their use as an "addiction". We also found that their social media use had resulted in their adoption of shortened forms of English words in their writing, including in their English examinations.
We concluded from our findings that the significantly long periods of time spent on social media platforms was worrying, considering that most of the sites they visited are not pro-learning. This means that they are sites where most activities are not academically oriented.
In our view as language and communication experts, this situation could culminate in poor performances in the English language, as the valuable time students need to study to improve their proficiency is channeled into unproductive exploits on social media.
Our findings are important because in the West African Senior School Certificate Examination, English language is a core subject that students need to pass before gaining entry into institutions of higher learning like universities and training colleges.
What the students told us
In Ghana, the West African Senior School Certificate Examination is taken by students after completing their high school coursework. It is primarily a written examination.
Our research targeted a Form 2 class (students who are a year away from writing their final high school exams), made up of 47 students aged 17 and 18 on average. They were one of the largest classes in the school, which offers English as a general subject and Literature-in-English as an elective subject.
All the students in the class volunteered to take part in our study.
We divided the students into seven groups. Our rationale was to obtain diverse in-depth knowledge from them.
The study found that the students were exposed to most social media platforms, especially WhatsApp and Facebook. We also found that participants paid regular visits to social networking sites and spent significantly long periods of time there. One respondent said:
I visit social media twice in a day. Sir, I visit there every day. I can't count. I'm always there.
In addition, participants had been active on social media platforms for significant periods, even before their enrolment into the school. Most participants admitted that they were addicted to social media.
Please, yes. That is very true. I am hundred percent addicted. I can see that I'm very addicted because it is very difficult to control my presence there.
Consequences
Based on this experience we argue that there are two critical consequences here: the participants are likely not to give their studies the needed time and attention, and their English language performances will be negatively affected, culminating in poor academic progression.
Exacerbating this is the finding that the students frequently use short forms in their academic writings.
Short forms are the unacceptable written forms of English – such as "4" in place of "for", "u" in place of "you" and "d" in place of "the" – that students transfer from their informal social media interactions into their formal English language examination writing.
Our research indicates that it is a frequent student practice. Interestingly, we found that the participants know that such deviant practices affect their English language performances.
For my side, I use short hands doing chats on social media, and I forget myself and use them in my compositions. I sometimes find myself using short hands in my notes and also in exams.
We concluded that the way in which English is being used in examinations by students is being undermined by their use of the English language on social media. This is a growing trend that will see students struggle to get ahead in the subject, as more formal English language writing is needed for examinations and for further studies.
What should be done
We recommend that those involved in education should consider integrating teaching practices that take advantage of social media to engage students. This would allow students to learn during their time on social media platforms. Online dictionaries with pronunciation buttons and websites that offer free educational materials to students, for instance, could come in handy.
Also, teachers should assist students in selecting appropriate social media sites. The academic counselling units of high schools should engage students to sensitise them on social media sites, their importance, dangers and how best to use social media, especially for academic purposes.
All those involved in education should be taking students' use of social media seriously. Until innovative approaches are implemented, Ghana risks recording mass failures in the English language component of the West African Senior School Certificate Examination.
This article is republished from The Conversation under a Creative Commons license. Read the original article.