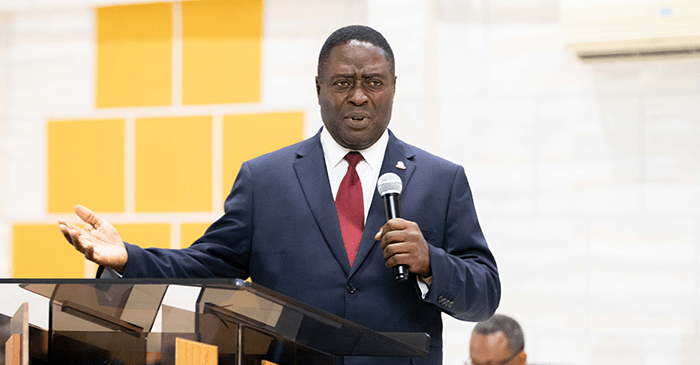 The Tamale Area Head of The Church of Pentecost, Apostle Sylvester Arhin, has challenged ministers of the Gospel to draw closer to God and work with urgency in fulfilling their God-given assignments.
According to him, ministers must be proactive and responsive to their calling while acknowledging the challenges associated with their work.
Apostle Arhin, who is also an Executive Council Member, issued this challenge on Tuesday afternoon during the ongoing Head's Consultative Session preceding the 46th General Council Meetings (46thGCM) at the Pentecost Convention Centre (PCC), Gomoa Fetteh near Kasoa.
"Don't waste time in your work. Be bold, confront challenges with forgiveness and steel, and work as expected," he stated.
Speaking on the theme "Excelling in Your Ministry," Apostle Arhin, who is also the Coordinator for the Northern Regional Coordinating Committee, drew lessons from the ministry of Aaron, such as love, boldness, loneliness, and haste, to reinforce his point.
He observed that every minister reaches a crossroads when their followers rebel against them and they eventually become lonely, saying: "This is the moment when the minister is expected to live up to their call as a man of God."
"Loneliness is part of ministry. A time will come when people will not understand you, and anxiety and depression may set in. In these moments, you don't dwell on your age, knowledge, or experience, but know that the Lord is with you. Spend more time in your devotions to deepen your relationship with God," he advised.
PENTECOST NEWS