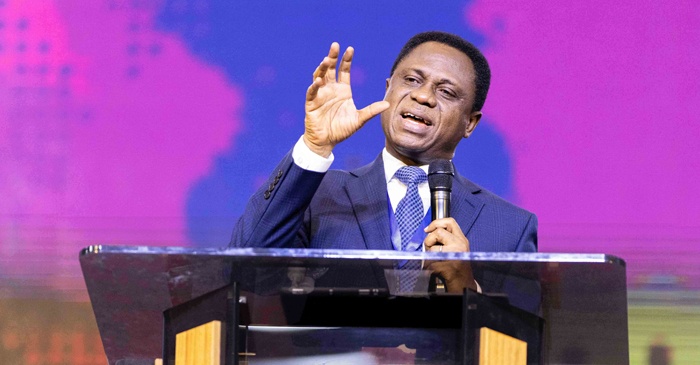 The Chairman of The Church of Pentecost (CoP), Apostle Eric Nyamekye, has said that the 2023 theme was intentionally chosen to strengthen the local church as the centre for mobilising and equipping church members for maximum impact in the nations.
The Chairman said this yesterday when he threw more light on this year's theme: "Repositioning the Local Church for Maximum Impact in the Nations," during the opening ceremony of the ongoing Global Ministers and Wives' Conference at the Pentecost Convention Centre (PCC), Gomoa Fetteh.
Apostle Nyamekye explained that the effort to reposition local church for more impact despite the many gains made by The Church of Pentecost over the years is an indication of the Church's thirst and hunger for excellence.
"So, let us put behind us the glories of the yesteryear and strife to attain the goal for which Christ has called us," he stated.
The Chairman, therefore, advised the ministers to embrace the theme with passion and zeal to achieve the intended objective.
"As ministers of a church that seeks to reposition itself, we need to first reposition ourselves to be able to effectively reposition the local church. This can only be a reality when we are well-grounded and well-positioned in the very things we want our members to know and do," he said.
Apostle Eric Nyamekye also revealed that to achieve the desired set goals under the 2023 theme, a pattern of teaching would be adopted, guided by these selected topics: "The Local Church as a Family, The Local Church Upholding the Value of Godliness, Sacrificial Giving and Tithing, the Local Church in Evangelism and Visitation in the Local Church."
The other topics are: "Raising Family Altars to Strengthen the Local Church: Lessons from the Puritans, and Encouraging Personal Devotions and Small Group Prayer Meetings to Strengthen the Local Church."
In addition to the selected topics, the Chairman stated that the first three months of the Bible Study sessions have been dedicated to studying the rules of conduct and core values of the Church, as a means of strengthening the local church and deepening The CoP brand.
Concluding his presentation, Apostle Nyame stated that the Church leadership intends to use the 2023 theme to make the local assemblies ready to combat every thought, argument and pretension that set itself up against the knowledge of God and take captive every thought to make it obedient to Christ.
PENTECOST NEWS