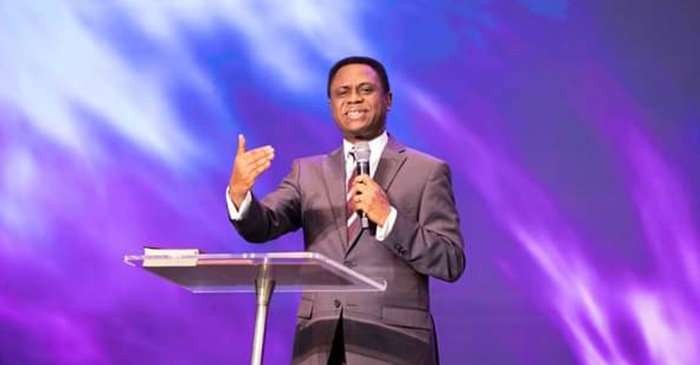 The Chairman of The Church of Pentecost, Apostle Eric Nyamekye, has charged Christians to grow up as sons of God and reposition themselves for maximum impact in their spheres of life this year.
Apostle Nyamekye stated that Christianity is a father-son relationship. He explained that once a person believes in Christ Jesus, he receives the adoption of God as a son.
According to him, the relationship between God and Christians is "a transforming relationship" which should not be reduced to "superstition and calendar."
Apostle Nyamekye said this on Sunday, January 1, 2023, when he fellowshipped with members of the Pentecost International Worship Centre (PIWC), Graceland at Nungua.
Preaching on the topic, "Repositioning Ourselves For Maximum Impact In Our World," Apostle Nyamekye said that the Christian faith is anchored on two key beliefs – the beginning of Jesus' story and the end of His story.
He noted that the belief at the beginning of Jesus' story is the incarnation, that is God becoming incarnate in Jesus and the belief at the end of the story is His death and resurrection.
"This distinguishes Christianity from all other beliefs," he said, adding, "Jesus is not the founder of any religion because He is the Saviour of the world. This is the gospel that purchased our freedom."
The Chairman disclosed that success is basic for all who have believed in Jesus, saying, "Therefore, the fact that we are children of God makes success basic for all of us Christians."
He admonished believers not to reduce Christianity to superstition but focus on their relationship with God throughout the year.
"What you need to work at is success this year. You do not need anyone to prophesy unto your life because you are children of God," the Chairman stated.
He revealed three key things that can assist believers to achieve success for maximum impact in society.
Apostle Eric Nyamekye asked Christians to reposition their minds, hearts and hands. He, therefore, urged believers to work at growing in Christ which, according to him, engenders confidence, changes the outlook of life, ensures maturity, strength, wisdom, leaves beggarly and feeble things behind and laughs at superstition.
"My greatest concern for you this year is to represent yourselves to be on God's side for He's always right," he stated.
PENTECOST NEWS