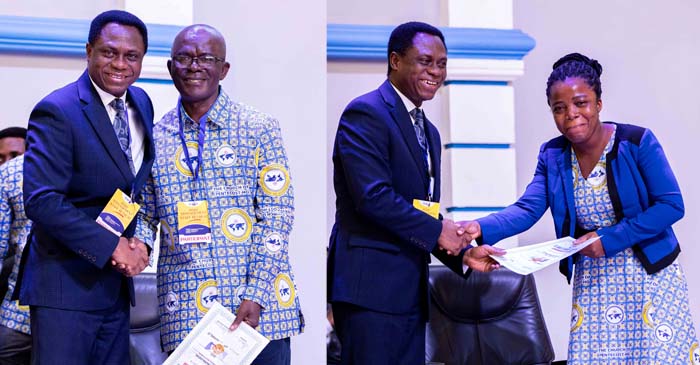 Elder Harrison Ankomah Sarpong and Esther Akomah Acheampong are joint winners of the coveted The Church of Pentecost Chairman's Best Worker Award for 2022.
The duo was conferred with the prestigious award at the closing ceremony of The Church of Pentecost Headquarters 2022 Management & Staff Retreat on Friday, December 16, 2022, held at the Pentecost Convention Centre (PCC), Gomoa Fetteh, near Kasoa.
The event coincided with the retirement service of nine staff of the Headquarters. Other staff who have served the organisation for some years received long service awards.
Elder Harrison Ankomah Sarpong
Elder Harrison Ankomah Sarpong, currently the Audit Assurance Manager at the Audit, Monitoring and Evaluation (AME) Department at the Headquarters, joined the organisation 21 years ago (2001).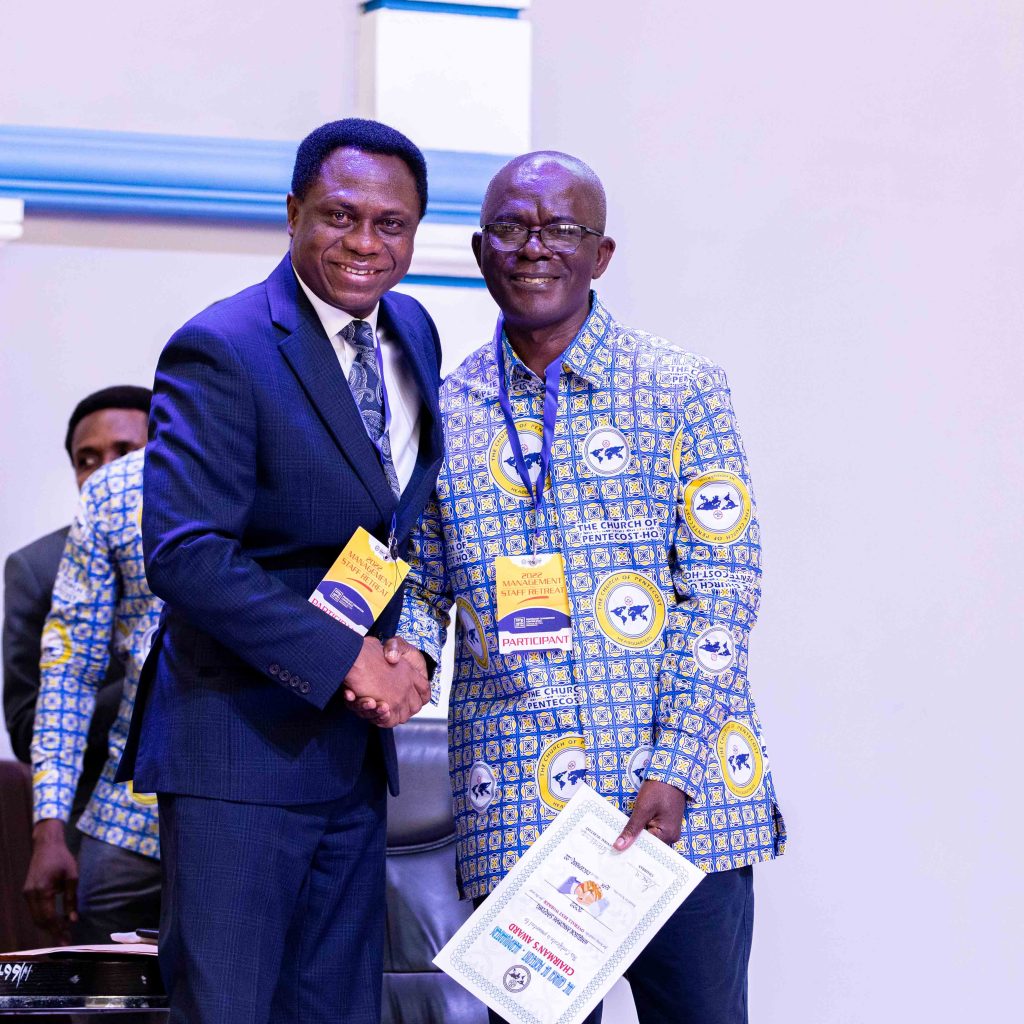 Speaking to Pentecost News after receiving the award, Elder Sarpong thanked God for the honour, saying, "I feel very great because this is the greatest award every staff will expect."
According to him, though he has worked very had over the years, he least expected it now being in a managerial position, since the award usually goes to staff below the rank of manager. He, therefore, urged his colleague staff to work hard and God will honour them at the right time.
He believed his award is an encouragement to both staff in managerial positions and lower ranks.
Esther Akomah Acheampong
Esther Akomah Acheampong, an Accounts Officer at the Goaso Area Office in the Ahafo Region, was employed by the organisation six years ago. She described the award as a doing of the Lord since she did not expect it.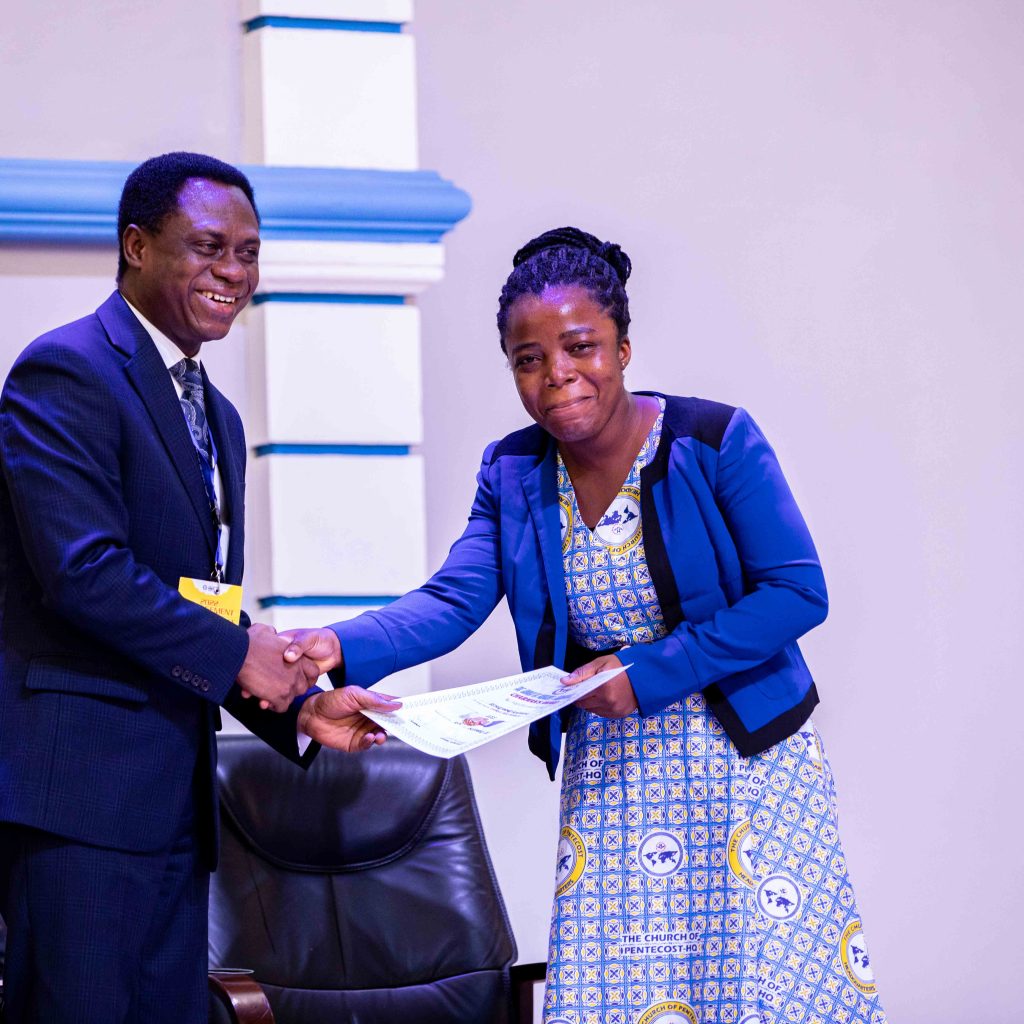 "This award is going to encourage me to continue to work diligently by putting up my best for the Church, society and country," she said.
She had this advice for her colleagues: "They should be diligent in their duties and abide by the rules and policies of the church, and above all honour their leaders and God."
PENTECOST NEWS