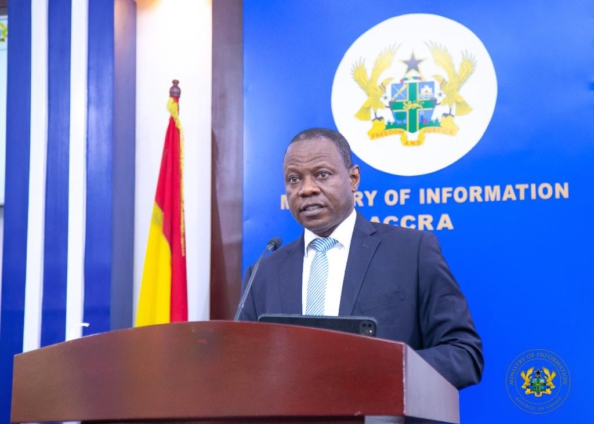 The Ghana Health Service (GHS) has asked the citizenry to strictly adhere to the Covid-19 protocols during the Yuletide.
The Service says this has become necessary due to the potential of a new variant of the virus.
The Director-General of GHS, Dr Patrick Kuma-Aboagye disclosed this at a presser on Sunday.
According to him, should the advise be ignored, the country is likely to see a hike in Covid-19 active cases.
However, he assured that his outfit is prepared to contain any upsurge.
"There is also a potential for a new variant just like we had during the last Christmas -the Omicron variant.
So, we also have to look at that as a risk factor, and so we need to be alert and make sure that we sustain the gains made so far, so we don't go back to where we were many months ago."
The GHS has already commenced a mass vaccination campaign re-launched ahead of the Yuletide.
A little over one million people have already received their jabs.