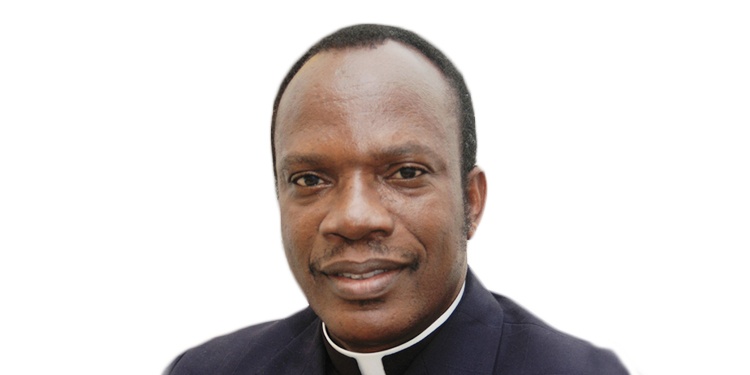 The former Chairman of The Church of Pentecost, Apostle Dr. Michael Ntumy, received a standing ovation during the opening session of the 2022 Heads' Meetings today after it was announced that he was due for retirement next year.
Led by the Chairman of the Church, Apostle Eric Nyamekye, the participants of the meeting rose to their feet and gave the former Chairman a resounding round of applause in recognition of his meritorious service to the advancement of the Kingdom of God and The Church of Pentecost, in particular.
Apostle Dr. Ntumy was elected as the 4th Chairman of The Church of Pentecost in 1998 at age 40 and served in that capacity for two terms of five years.
Under his leadership, the church witnessed tremendous growth from 800,000 members in 44 nations to 1,700,000 members in 71 countries (over 160%), among several other growth and development indicators.
He is also a former President of the Bible Society of Ghana and President of the Ghana Pentecostal and Charismatic Council (GPCC).
In 2006, Apostle Dr. Ntumy was decorated with a Companion of the Order of the Volta (Civil Division), one of the highest awards any Ghanaian could receive from the State.
Apostle Dr. Ntumy currently serves as the Director of Literary Works of The Church of Pentecost, a position he has held since 2008 when he ended his term of office as Chairman of the church.
As Director of Literary Works, he has overseen the production of various church publications, including "God's Faithfulness to The Church of Pentecost," "God's Power At Work," and Annual Theme Books," among others.
Other ministers of the church who are also due for retirement in 2023 are Apostle David Tettey Tekper, Apostle Dr. Benjamin Ali, Apostle Emmanuel Gyesi-Addo, Apostle Kobbina Atta, Apostle Jones Awuah Afrifa, and Apostle Moses Kwame Ahiakor.
Apostle Eric Nyamekye singled out the former Chairman for his visionary leadership and also commended all the ministers for their great contribution to the Body of Christ.
PENTECOST NEWS.