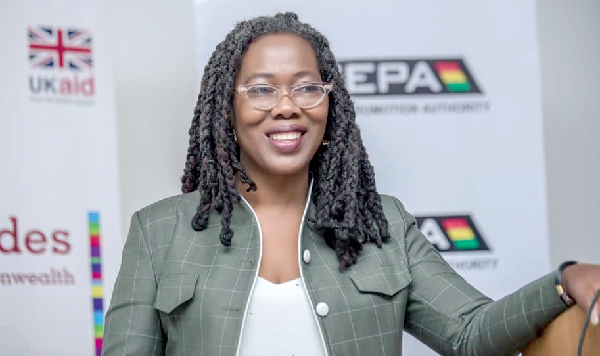 The agricultural sector of the economy contributed $476 million to total non-traditional export (NTE) earnings last year.
This represents 14.29 per cent of the NTE earnings in the year under review, statistics released by the Ghana Export Promotion Authority (GEPA) has revealed.
The amount also represents an increase of 9.93 per cent over the $433.02 million earned in 2020.
Of the top 10 agricultural products, cashew nut was the top earner, having contributed about 60.38 per cent of the figure recorded from the sector.
This represents an increase of 14.35 per cent over what it contributed in 2020.
Flowers was the lowest earner among the top 10 earners, contributing about one per cent.
However, its contribution marked a growth of 8.10 per cent over its 2020 contribution to the total earnings.
Agric products
A breakdown shows that banana did $35.57 million to the sector's contribution to NTEs, representing 12.76 per cent, while fresh or chilled tunas contributed $20.6m, which was 24.81 per cent.
Mangoes contributed $19.57m which is 5.05 per cent of total earnings while yams added $11.5 representing 14.44 per cent. Medicinal plants and parts contributed a total of $9.7m, which is 26.59 per cent.
While pineapples contributed $9.5m, representing 29.04 per cent. Other products that recorded an increase in performance are shea nut (karite nuts) — $20.1m, 46.43 per cent, and soya beans added $18.6m which was 45.93 per cent of the total earnings.
Growing agric exports
Under the new National Export Development Strategy (NEDS) there are some strategic interventions for agro and non-agro raw materials production.
For instance, a strategy document has been developed to grow yam exports from $11,490,801 in 2021 to about $108 million by 2029.
The NEDS which is expected to give a significant boost to Ghana's export volumes seeks to grow NTEs from the current value of $3.3 billion to $25.3 billion in 2029.
An amount of $60 million will be invested annually under the NEDS to diversify and grow the country's exports.
Among the specific interventions in the strategy document relating to the yam export industry are to develop land use policy to secure dedicated areas for yam cultivation for export; develop improved varieties for consumption and industry; strengthen links between research and development institutions and the yam industry; promote introduction of mechanised yam cultivation among other things.
The strategy rests on three pillars; to expand and diversify the supply base for value added industrial export products and services; to improve the business, regulatory environment for export; and to build and expand the required human capital for industrial export development and marketing.
Horticultural products, of which yam is inclusive, are among the integrated list of 17 priority products that will be developed based on some specific criteria aimed at transforming the economy from a raw material base to an industrialised one.
Others on the list are processed cocoa, cashew, oil seeds, fish and fishery products, textiles and garments and natural rubber sheets.
The rest are articles of plastic and other petrochemical products, services, pharmaceutical products, iron and steel products, automobiles and vehicles, industrial salt, machinery and components, industrial starch and sugar.
GEPA, the report said is spearheading the implementation of the NEDS using a private-sector-driven approach.