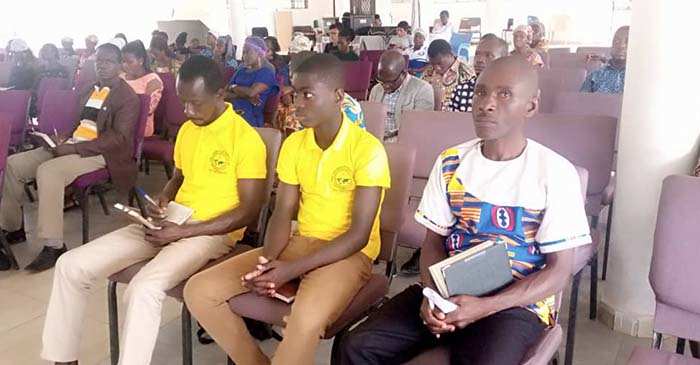 The National Music Committee (NMC) of The Church of Pentecost has organised a one-day seminar for singers, instrumentalists and sound engineers/technicians in the Assin Foso and Twifo Praso areas of the Church.
The event, which took place at the Foso Station Central Assembly auditorium on Saturday, August 6, 2022, is part of scheduled activities initiated by the NMC to build the capacity of musicians and sound technicians in the Church in the quest to "possess the nations" through music.
The main speakers at the event, Pastors Fred Amoakohene and Michael Norshie, addressed some pertinent issues on new trends in music and their impact on the contemporary Church.
Through their presentations, it emerged that music is a divine gift from God that stimulates godliness and causes one to grow and increase in spiritual worship and praises, godly love and Christian devotion and living when properly used.
Present at the seminar were Apostle F. K. Andoh (Assin Foso Area Head), Pastor Bismark Frimpong (Assin Foso Area Music Committee Chairman), Pastor Kojo Anomah (Area Secretary) and a cross-section of the area pastorate.
Report by Pastor Samuel Avornyo