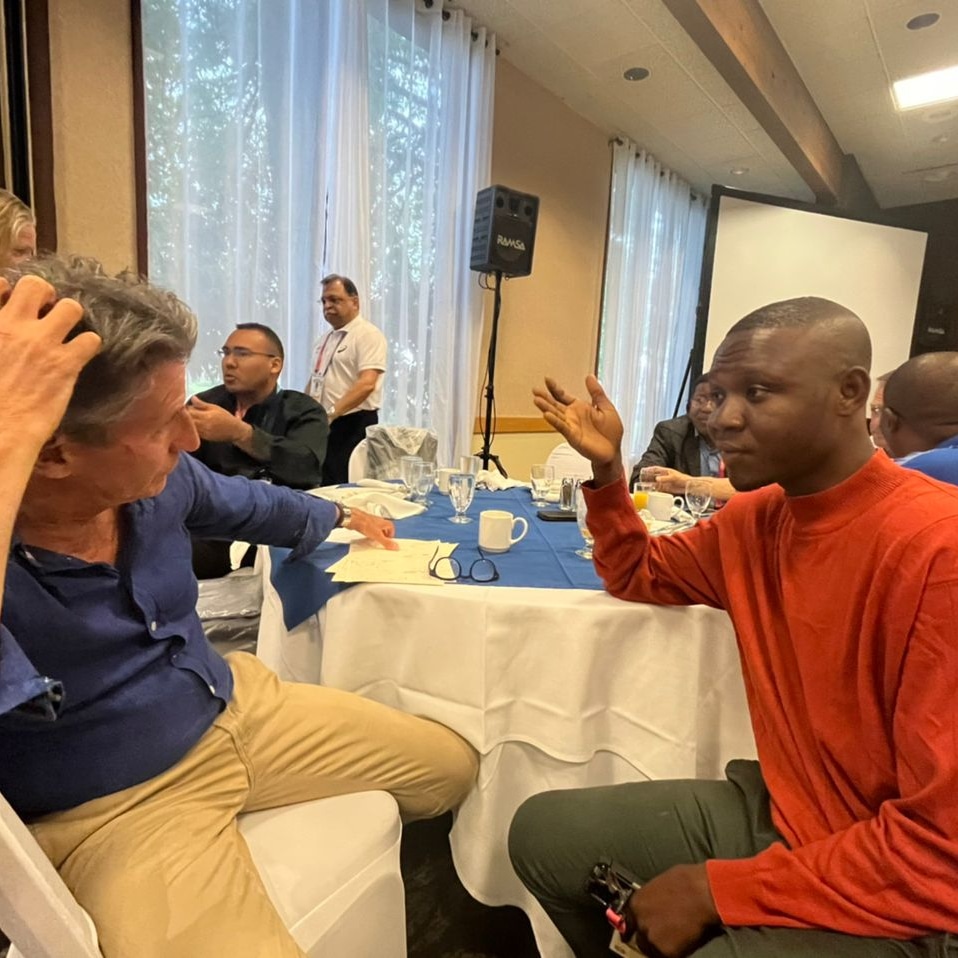 "Look," says President of World Athletics, Sebastian Coe, leaning towards his left side with a smile. His white upper teeth were visible, his hair upright as if the wind was blowing "athletics in Ghana has huge potential," he adds.
The grin disappeared, drawing seriousness. A couple of minutes earlier, he was on a podium with a lectern before him.
It was at the Columbia Conference room at Valley River Inn hotel, Oregon. He delivered almost an hour of speech to member associations during a breakfast meeting, enumerating how everyone has a role to play to make the sport better.
In that conversation, the vision of World Athletics for the next six years was spelled out in plain language to presidents of 100s of member associations.
"One of them," he said "is kids athletics," a strategic internal project he noted as "huge" but "it is not simply about identifying talent pathways so that we can identify those kids who do the famous playground to podium."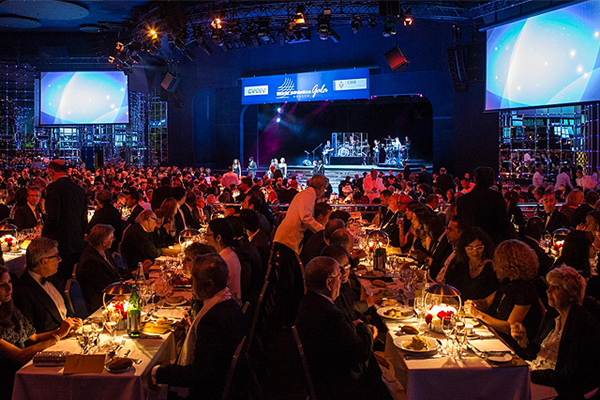 It goes beyond that; "Athletics, I think is best placed than any sport on the planet," to aid the well-being of communities and World Athletics wants to use its tool to improve societies.
Coe's vision for the sport is forensic. It was a brilliant session; a session that touch the core of the sport.
That vision, however, appears to leave Africa behind. Every major championship under the umbrella of the athletics governing is either in Europe, America, Australia, or Asia.
To put this into perspective, a cursory look a the World Athletics competitions and the calendar show Budapest 2023 Championships to Tallahassee, Florida 2026.
When he signed off, he encouraged members to ask questions for clarity. It appeared everyone in the conference room was satisfied except one boy. A boy from Ghana.
He had many questions in mind. Seated at the left side of the lectern, about five tables away from where the most powerful man in world athletics delivered his message, he got up and walked to the far end where Coe had gone to sit after waiting for a while for questions and none came.
Standing on his left shoulder was Helen Delany, Director of International Relations and Development. On his right, there was an empty chair. I sat right across from him and said, 'I have a couple of questions to ask, but I am going to be biased.'
Looking straight at me, he said, 'give me a second.' I didn't have a second, I had seconds. It was a conversation I wanted to have.
Every Confederation had its president present apart from Africa. Kalkaba Malboum, Confederation of Africa Athletics (CAA), and his secretary are not in Oregon. His vice is absent, too.
I wanted answers. I wanted to know why Africa, to be precise, Nairobi missed out on hosting the 2025 World Athletics Championships. I wanted to know his vision for the sport in the continent, and finally what he makes of it in Ghana.
Before he began, he drew the attention of Zambia Athletics President Elias Mpondela to join the conversation.
"Elias [Mpondela], come and join this conversation."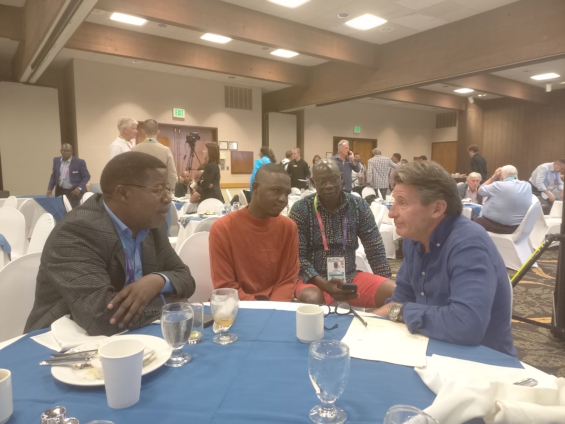 I turned back and called out Bawah Fuseini, Chief Executive Officer (CEO) of Ghana Athletics to join, too. I could not let Ghana miss out on his knowledge. That would have been a travesty to this West African country.
"President [Sebastian Coe], I am Bawa Fuseini, CEO of Ghana Athletics," he introduced himself.
He offered him a seat and asked him if I were his president. That got me laughing in my mind. I had not even introduced myself as a journalist, but that would not change anything.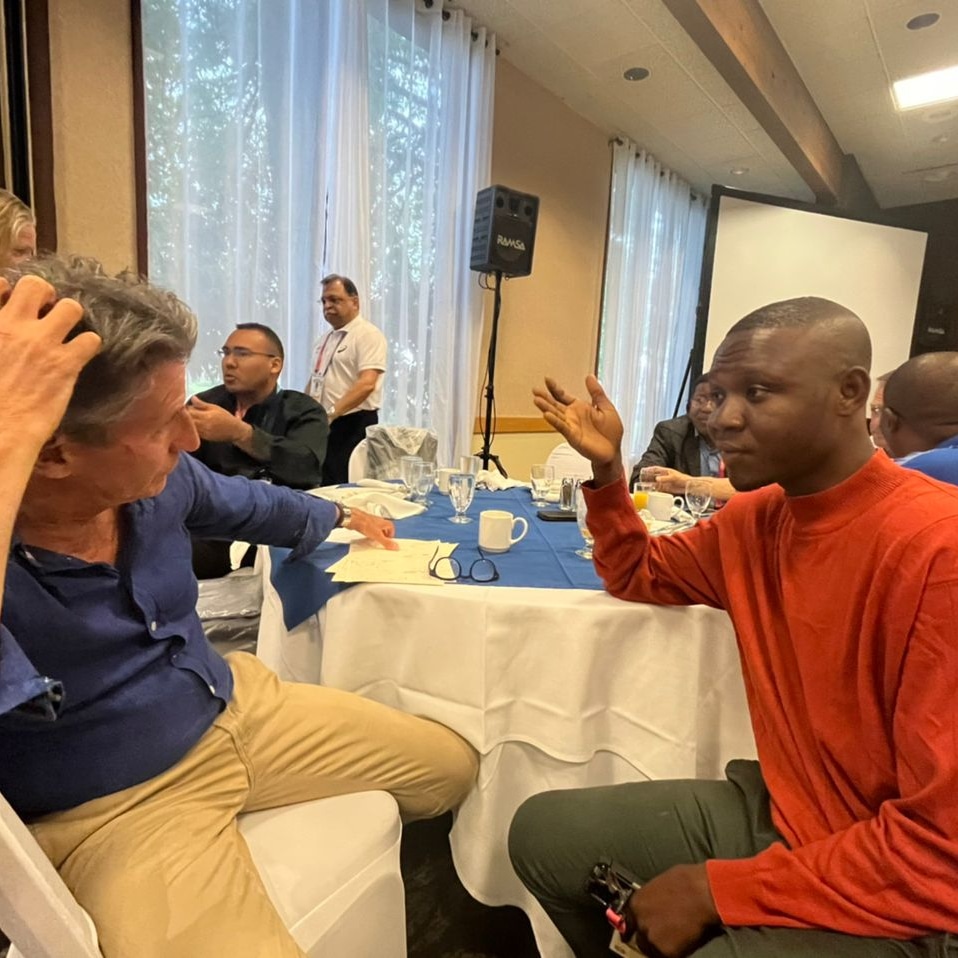 It was the bluntest off-record conversation a world leader would ever give me. He gave a plethora of ideas on what must change in African athletics to make it competitive on the biggest stage.
"Africa is a continent of 54 nations, but only six or so can compete and win medals, that is not good enough. Many things need to change. There must be a deliberate investment in the sport, especially in coaching," he noted.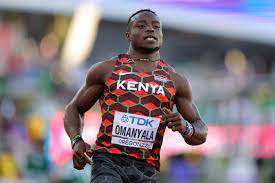 Ghana, the country you and I were born is part of this continent Coe wants deliberate changes to. With 54 countries, athletes from this side of the world should be world beaters.
There is Akani Simbine of South Africa who has always been close but stays close. Arthur Cissé of Ivory Coast, Ferdinand Omanyala of Kenya, Ghana's very own Benjamin Azamati.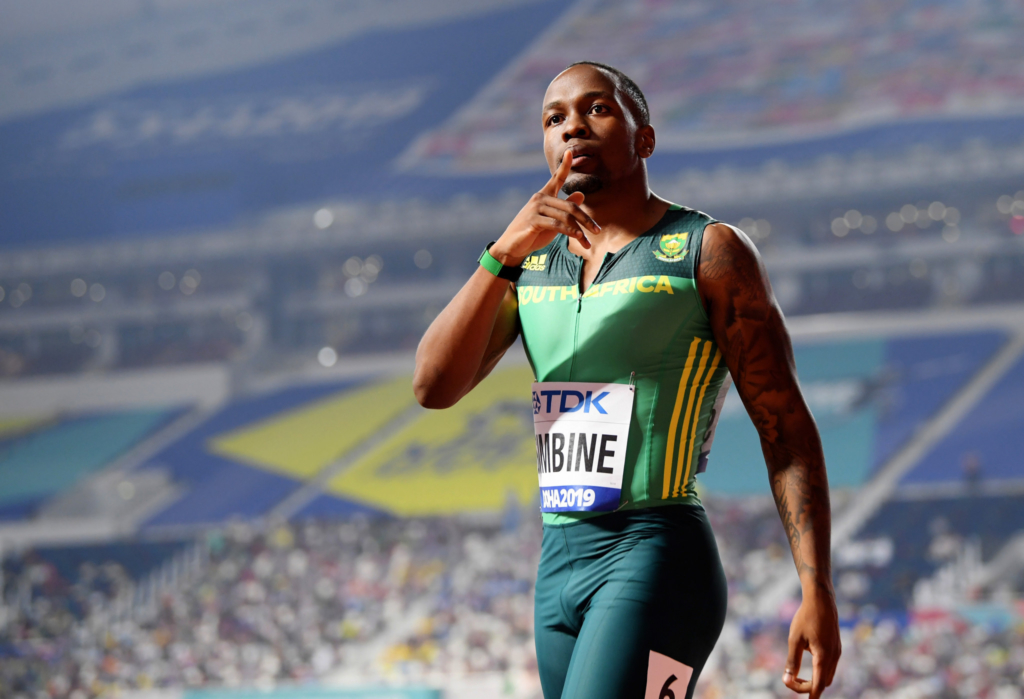 From the perspective of a Ghanaian, Azamati's generation is a group of brilliant substance. A group with the potential to mount the podium, but something must change.
What is that?
"If you haven't got World class coaches," he says. "it is always going to be difficult to compete against countries that do," he noted, before offering a three-man meeting to talk Ghana athletics. A meeting to audit the sport and find remedies to its loopholes.
"In the past," he rolled back the years he was on the track and won four Olympic medals…"you have had some fantastic athletes, you have a new generation of fantastic athletes who have the potential of competing at the highest level."
Coe is right. Azamati has had incredible times. They are times that with better coaching, he can make a podium, but he fumbles when it matters most.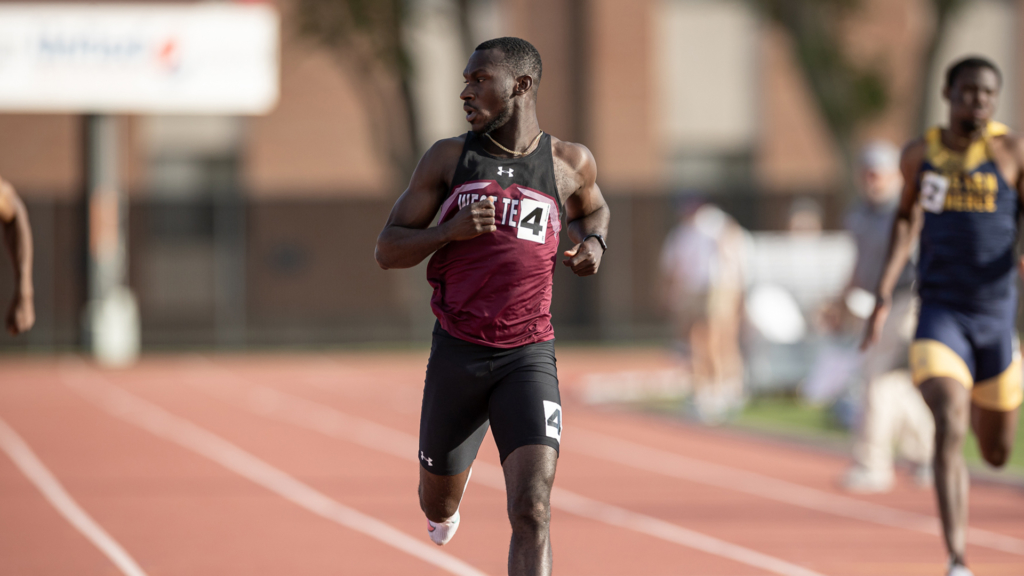 In 2021, the CEO of Ghana Athletics, Bawah Fuseini, was taken to the cleaners by athlete coaches in the country for saying "we don't have elite coaches in Ghana."
Sebastian agrees with Bawah. But, 'world-class coaches' are not produced by lip service.
"I remember in my own career competing against athletes from Ghana who were very good," Coe revisits history.
He competed in the 1970s and 80s. His claim, just as that of Jamaican former Olympics champion, Donald Quarrie, who was quoted to have said "Ghana should be a force in athletics," is based on knowledge of Ghana athletics and the country's past achievements.
It's been almost 50 years since these greats saw potential in Ghanaian athletes, but it remains a country with only potential and nothing more.
"It is about investment, it's about supporting your federation, it's the about the right level of investment to get world-class coaches," he notes.
"As I mentioned, if you haven't got world-class coaches, it is always going to be difficult to compete against countries that do.
"So it's about investment, it is about priority and I do encourage everybody that is in a position, particularly within the political leadership of the country to recognise that a good athletics policy is a great health policy, it's a great educational policy, it is a great economic policy," he states.
"Athletics is one of those policies that can really help in the social engagement, and inclusion, and even nation-building."
If you ever wondered what the solution is to Ghana's unromantic participation in major athletic competitions, the man who thinks for the sport globally has provided a path to solving the challenge. Finding the issue is a step toward its answer. Over to you, Ghana Athletics, over to you Ministry of Youth and Sports, over to you corporate Ghana.
The country's success at the top in athletics is dependent on the collective strength of all of you per Sebastian Coe. Fixed it!.
SOURCE: Myjoyonline