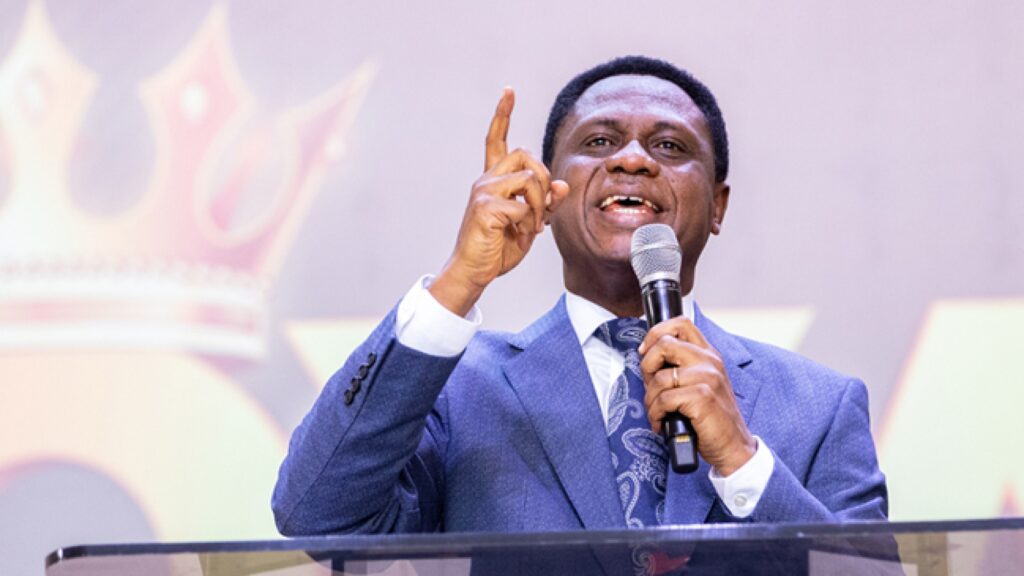 The Chairman of The Church of Pentecost, Apostle Eric Nyamekye, has admonished chiefs and queens to seek divine wisdom to help them provide quality leadership that will inure to the benefit of their people.
Apostle Nyamekye said this on Friday, June 3, 2022, when addressing over 1,500 chiefs, queens, and other royals from Ghana, Togo, Benin and Burkina Faso at the closing ceremony of the 3rd Royals' Conference which took place at the Pentecost Convention Centre (PCC), Gomoa-Fetteh.
The triennial conference which was organised by the Chieftaincy Ministry of The Church of Pentecost in collaboration with the Pentecost Men's Ministry (PEMEM) was on the theme: "Equipping Royals As Gatekeepers To Possess The Nations."
Speaking on the topic, "Give Me Wisdom" with James 3:13-18 as his main text, Apostle Nyamekye said that wisdom is the greatest need of humans apart from man's need of God and His word.
He noted that Ghana is flooded with chieftaincy disputes because the wisdom that some royals are using to rule is not coming from above but earthly.
He stated: "We need wisdom from above to manage our personal lives and the people we rule."
Explaining why human beings need wisdom, the Chairman pointed out that life is full of challenges, and as a result, leaders are daily confronted with decision-making, hence they need to take good decisions in order to move their communities forward.
"The need for wisdom becomes critical when you lead people. This is because the leader's decision has a ripple effect on the whole constituents he leads.
"We have been elevated as chiefs and queens to solve difficult problems, answer tough questions, and meet uncommon needs," he stated.
Quoting from 1 Samuel 8:19-20, he mentioned that kings or leaders were chosen to lead the people of Israel to fight their battles.
He therefore charged royals to deal with the battles and struggles of their subjects to bring relief to the people.
According to him, leadership is responsibility, work, but not showmanship, saying, "Leadership is not power, leadership is not wealth, leadership is not fame; it is not to make your enemies fear you and your friends admire you.
"Leadership is responsibility. Leadership is not time to payback your enemies. You have to use the authority that you have been given to build up your people and communities not to destroy them," he added.
PENTECOST NEWS.