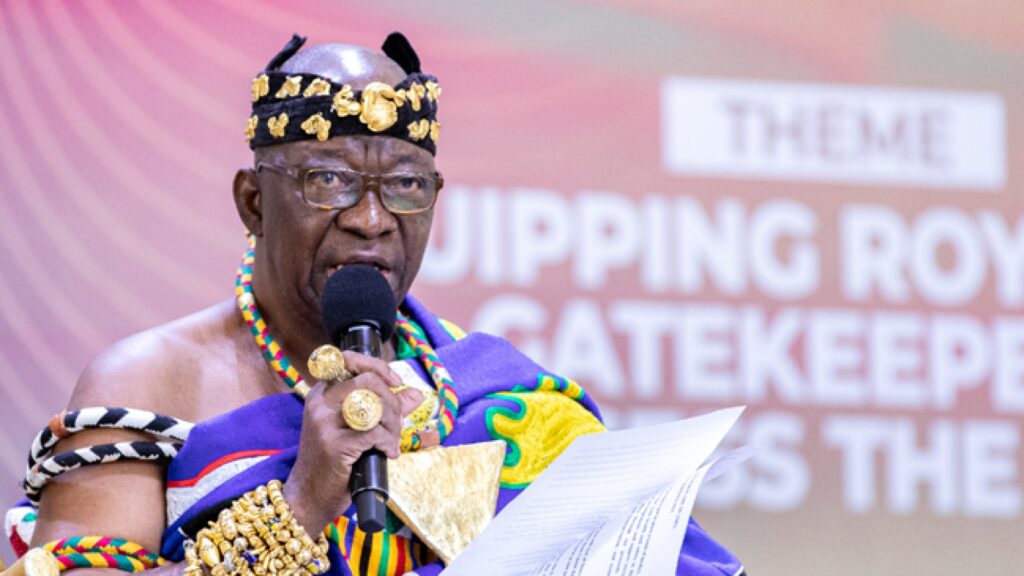 The Chairman of the National Executive Committee of the Chieftaincy Ministry of The Church of Pentecost and Paramount Chief of the Yeji Traditional Area, His Royal Majesty (HRM) Elder Pimampim Yaw Kagbrese V, has urged chiefs and royals to be true reflections of Christ in the 'Possessing the Nations' agenda of the church.
Nana Kagbrese, who is also the President of the Bono East Regional House of Chiefs, said this in his address to welcome over 1,500 chiefs and queens from Ghana, Togo and Burkina Faso to the 3rd Royals' Conference at the Pentecost Convention Centre (PCC), Gomoa-Fetteh, near Kasoa, on Wednesday. The 3-day event was organized by the Chieftaincy Ministry of the church in collaboration with the Pentecost Men's Ministry (PEMEM).
HRM Elder Kagbrese iterated that the maiden and second Royals Conferences were held in 2014 and 2017, respectively. This, according to him, was attended by about 1300 traditional leaders and royals comprising paramount chiefs, queen mothers, divisional and sub-divisional chiefs across the country.
"These conferences were designed to bridge the gap between the chieftaincy institution and the church," he stated.
The Yejihene further revealed that the impact made after the two conferences triggered the Executive Council of the church to establish a full ministry to help actualize the vision of the church with regards to missions to the palaces.
He indicated that in order to fulfill the mandate of the Chieftaincy Ministry, a strategic plan has been developed to help contribute to the "Possessing the Nations" agenda of the Vision 2023 of the Church.
On behalf of the National Executive Committee of the new ministry, HRM Elder Pimampim Kagbrese thanked and expressed his heartfelt appreciation to the kings, queen and various royals that honoured the invitation, saying, "Indeed, it is not common to assemble our respected kings, queen mothers and royals on such an occasion and we are grateful to you for coming."
He urged the traditional rulers to build new relationships and tap into each other's experiences, share ideas, challenges and solutions to equip them to do exploits for the Lord.
"It is sincerely our prayer that you will feel at home, participate fully in proceedings and encounter Jesus Christ during these few days to become a true example of Christ in our generation," he stated.
This year's edition of the conference is under the theme, "Equipping Royals as Gatekeepers to Possess the Nations."
PENTECOST NEWS