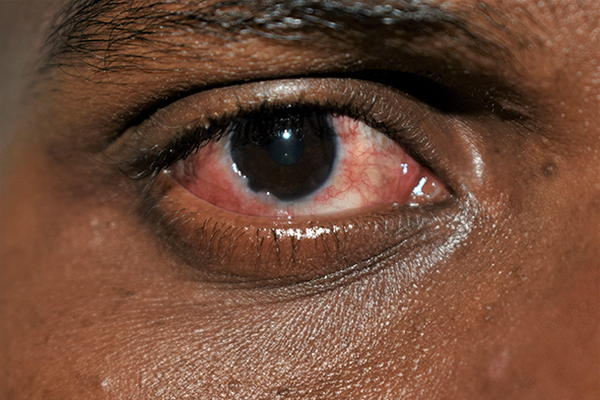 Appropriate antibiotics for treating eye infections are crucial, especially now that Antimicrobial Resistance has made a considerable incursion in the bacteria treatment space.
In Ghana, the treatment of eye infections among eye doctors is based on signs and symptoms without an adequate idea about the exact germs causing them.
Therefore, there was the need to find the actual bacteria implicated in the various eye infections in persons reporting to eye hospitals for treatment.
Globally, eye infections caused by bacteria are one of the causes of blindness, and the bacteria which causes these infections vary across regions and populations.
A joint study by researchers from the Kwame Nkrumah University of Science and Technology, Kumasi, and the University of Ghana, Legon, has identified two bacteria commonly causing eye infections in Ghana.
For this study, eye swabs from 114 patients reporting to three eye clinics with various conditions were analysed.
"We employed state-of-the-art microbial techniques to isolate and characterize the organisms," Co-author, Dr. Linda Aurelia Ofori of the Department of Theoretical and Applied Biology, KNUST, explained.
The bacteria Pseudomonas aeruginosa and Staphylococcus aureus were found to be the main germs that cause patients to seek treatments for eye infections in eye clinics.
The lead researcher, Dr. Isaiah Osei Duah Junior, found over 38% of the samples contained Pseudomonas aeruginosa and 27 % Staphylococcus aureus.
Interestingly, the main antibiotics, Polymyxin B, Neomycin, and Ciprofloxacin prescribed by clinicians for the treatment of these infections, proved effective in a laboratory experiment.
"The doctors' usage of Polymyxin B, Neomycin, and Ciprofloxacin antibiotics in treating these infections are supported by our laboratory evidence," Dr. Osei Duah Junior said.
However, the higher burden of eye infections (95%) found in this population calls for immediate attention in laying down policies on the measures to prevent the occurrence of resistant bacteria strains.
Head of Optometry and Visual Science Department, KNUST, Dr. Kwadwo Owusu Akuffo, is hopeful the findings will inform the correct antibiotics used in treating eye infections in the country.
"With this project, we hope to better inform and improve clinicians' practice in the area of eye infection management," he said.
The scientists hope to explore the use of Ghanaian medicinal plants on these identified bacteria. The findings of this work were featured in the Association for Research in Vision and Ophthalmology (ARVO) 2022 Annual meeting in Denver, Colorado, USA (see link:  https://www.arvo.org/About/press-room/press-room/Filling-the-gap-with-newfound-techniques/). ARVO is one of the most prominent Eye Care and Vision Science societies in the world.
SOURCE: myjoyonline.com