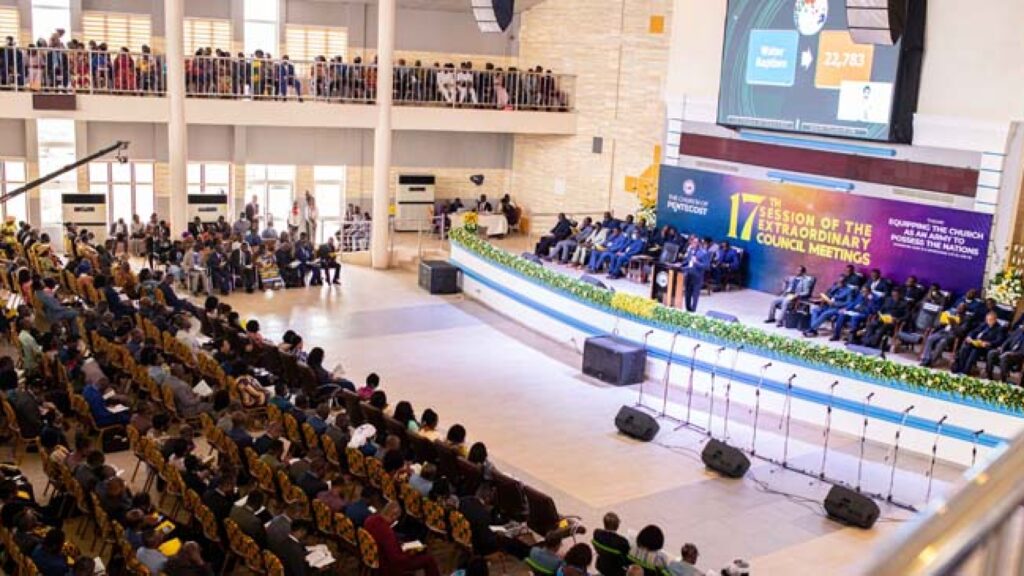 The 17th Session of the Extraordinary Council Meetings of The Church of Pentecost has kick-started at the Pentecost Convention Centre (PCC), Gomoa-Fetteh, near Kasoa in the Central Region of Ghana, with an impressive opening ceremony held today and addressed by the Chairman of the Church, Apostle Eric Nyamekye.
The 3-day meeting which is under the theme, "Equipping The Church As An Army To Possess The Nations" (Hebrews 13:20-21; Ephesians 4:11-12; 6:10-11), will end on Friday, May 6, 2022.
As part of the opening ceremony, the Chairman presented the State-of-the-Church Address, where he highlighted some of the major happenings in the church in the year 2021.
The meeting is being attended by over 500 Councillors, with 144 missionaries and nine (9) observers drawn from the 135 nations in which the church has a presence.
The College of Apostles and Prophets, mainly Area Heads, National Heads, Missionaries, and Directors, earlier had a 2-day prayer and business session from Monday, 2nd to Tuesday, 3rd May 2022.
Special awards were also presented to some members of the church who excelled and worked hard in their various fields of endeavours over the period.
The Chairman also introduced about 50 ministers who are due for retirement this year and saluted them for their dedication and sacrifices to the work of God.
PENTECOST NEWS.