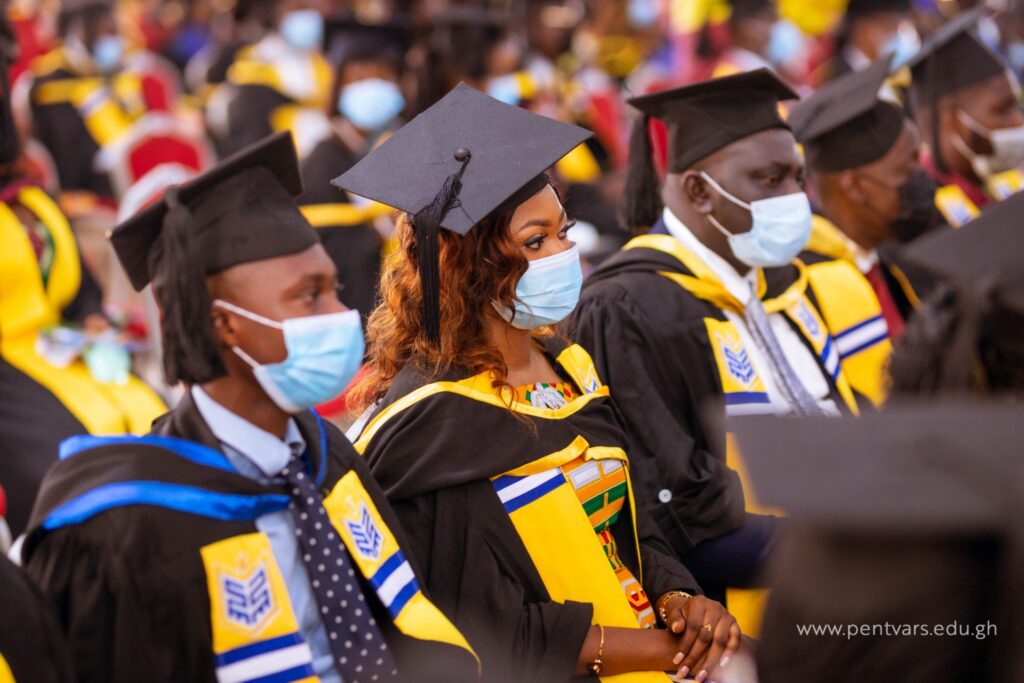 Pentecost University held its 13th Congregation on Saturday 18th December 2021. The colorful ceremony came off at the University's main campus in Sowutuom in Accra, the capital town of Ghana.
In delivering the welcome address, the Chancellor of the University and Chairman of The Church of Pentecost, Apostle Eric Nyamekye congratulated the students on their achievements. Aps. Nyamekye also commended the management for sacrifices that have earned the university significant public admiration. He said, "I am excited about the drastic improvement in the operations of the university, branding and outlook, research orientation and problem-solving ethos which undeniably has won the admiration of the public."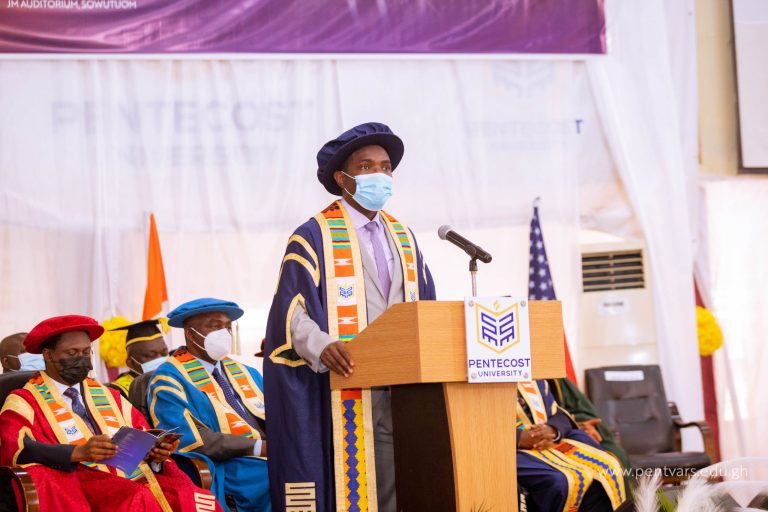 The Vice-Chancellor of the University Aps. Prof. Kwabena Agyapong-Kodua in his graduation address congratulated the students and expressed confidence that the skills acquired at the university will be fruitful to them and the society. He also urged them to join the Pentecost University Alumni Network and enroll in PU for their next educational levels.
Speaking further, the VC enumerated awards and events that occurred in the university within the 2020/21 academic year. He reiterated that the University received the Most Innovative Private University and other awards this year. He added that the university revived the McKeown Memorial Lecture after about 2 decades and collaborated with other institutions locally and abroad for equally high-level conferences and lectures.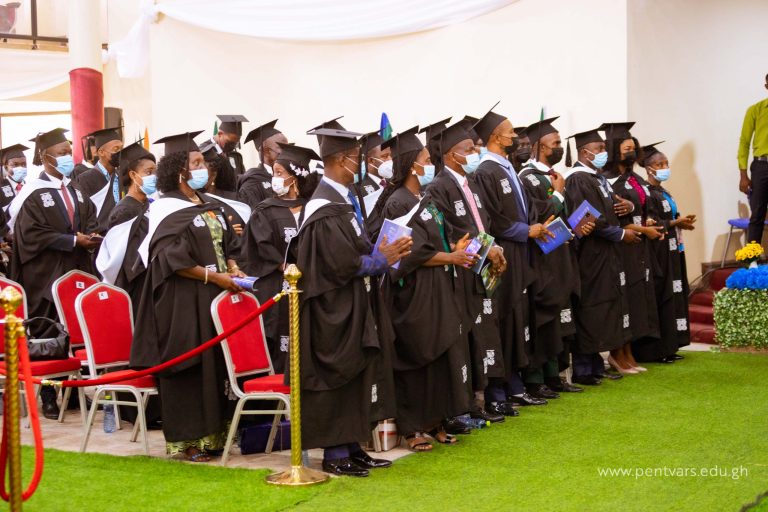 Prof Agyapong- Kodua also mentioned the University entered new and consolidated existing collaborations with institutions like Roll Royce in the UK, University of Salford, UK, Bountiful Technologies in the US, among others. These collaborations he said have been critical in expanding the academic portfolio of the University, the Pentecost University International Digital Center among others.
The VC ended his address by reiterating the University A+ agenda of Pentecost University. This he said means a research-led model of education, "determined to produce world-class problem-solving graduates, informed by biblical ethics, schooled in critical and reflective thinking, hence intellectually and technological outstanding to meet the demands of the development of modern society."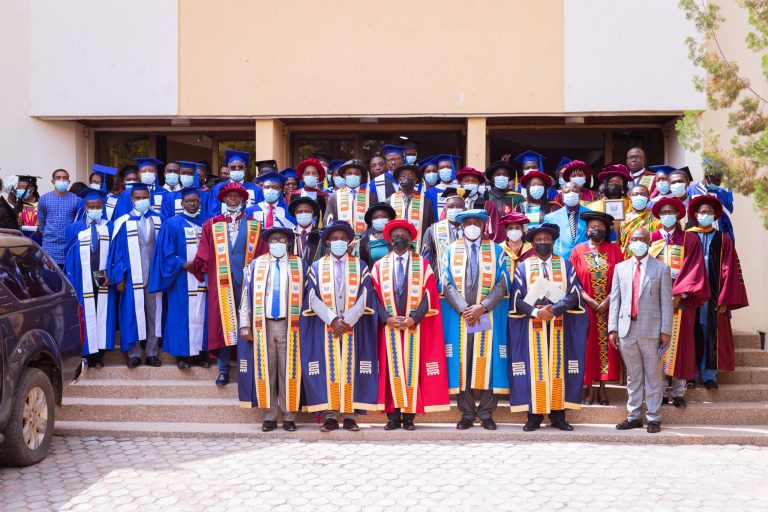 Speaking on behalf of his colleagues, the valedictorian Mr. Emmanuel Sakyi expressed gratitude to the University for nurturing them. He also said they are well equipped by the training and experiences at Pentecost University to make a difference in the outside world.
In all, 86 Masters, 296 first degree and 85 certificate students graduated at the colorful congregation. Among these, the overall best graduating students and the best students of various faculties received awards from corporate bodies. Some of the companies that sponsored the awards included Fedems Limited and Prudential Bank. The Women and Men's Ministry of The Church of Pentecost presented awards to the outstanding male and female students.
The 13th congregation was attended by high-profile individuals in corporate Ghana, sister universities, the media, and The Church of Pentecost.
AtPentvars
Pentvars2021
PentvarsAlumni
TransformationAndService
Source:: pentvars.edu.gh/