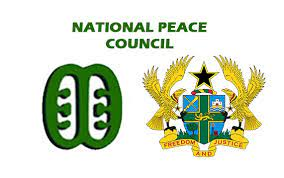 The National Peace Council (NPC) has initiated measures to deepen national unity by tackling the polarisation of the country in the aftermath of last year's general election.
According to the council, political polarisation was a major issue that had the potential to bring about a crisis situation, hence the need to nip it in the bud.
The NPC said this at a dialogue for political parties and other stakeholders in Ada in the Greater Accra Region.
The dialogue, dubbed: "Countering post-2020 election violence and building consensus for greater political tolerance in Ghana", was supported by the Commonwealth Secretariat and the United Nations Development Programme (UNDP).
The objective was to build concensus among stakeholders to strengthen mechanisms for greater national cohesion, political tolerance, peace and nation-building.
Event
Participants included the Secretary-General of the Commonwealth Secretariat, the Rt Hon. Patricia Scotland; the UNDP Resident Representative, Dr Angela Lusigi; the ministers of Information, Mr Kojo Oppong Nkrumah; the Interior, Mr Ambrose Dery, and National Security, Mr Albert Kan-Dapaah.
Others were a Deputy Chairperson of the Electoral Commission, Dr Eric Bossman Asare; a representative of the Inspector-General of Police, some executive members of the National Democratic Congress, the New Patriotic Party, the Convention People's Party, faith-based organisations, traditional rulers and civil society organisations.
Election violence
Mr Dery said notwithstanding the security strategies that were put in place ahead of the December general election, there were still some pockets of violent incidents which claimed some lives and led to the destruction to property.
He said 32 violent incidents were recorded by the police in five constituencies across the country, out of which six persons died.
Mr Dery said the government would not relent in its effort to get those behind the disturbances to face prosecution.
For his part, Mr Kan-Dapaah said political tolerance and consensus building remained critical ingredients for the social, economic and political advancement of the country.
The Rt Hon. Scotland commended the people of Ghana for the peaceful manner in which they engaged in political discourse in the country, which she said was acknowledged by the entire Commonwealth family.
According to her, Ghana had historically led the way in democracy, which she said was "a heavy burden on the people's shoulders, but it's a burden that the people have carried with pride. We have always hoped in Ghana".
She, however, called for the inclusion of more women and the youth in policy formulation in the country.
The Chairman of the NPC, Rev. Dr Ernest Adu-Gyamfi, said his outfit was working at strengthening mechanisms for inter- and intra-party dialogue to deepen trust and confidence in key state institutions responsible for elections.
He expressed the hope that the issues discussed would significantly contribute to the healing of wounds created in the aftermath of the 2020 elections.
Credits: benjamin.glover@graphic.com.gh