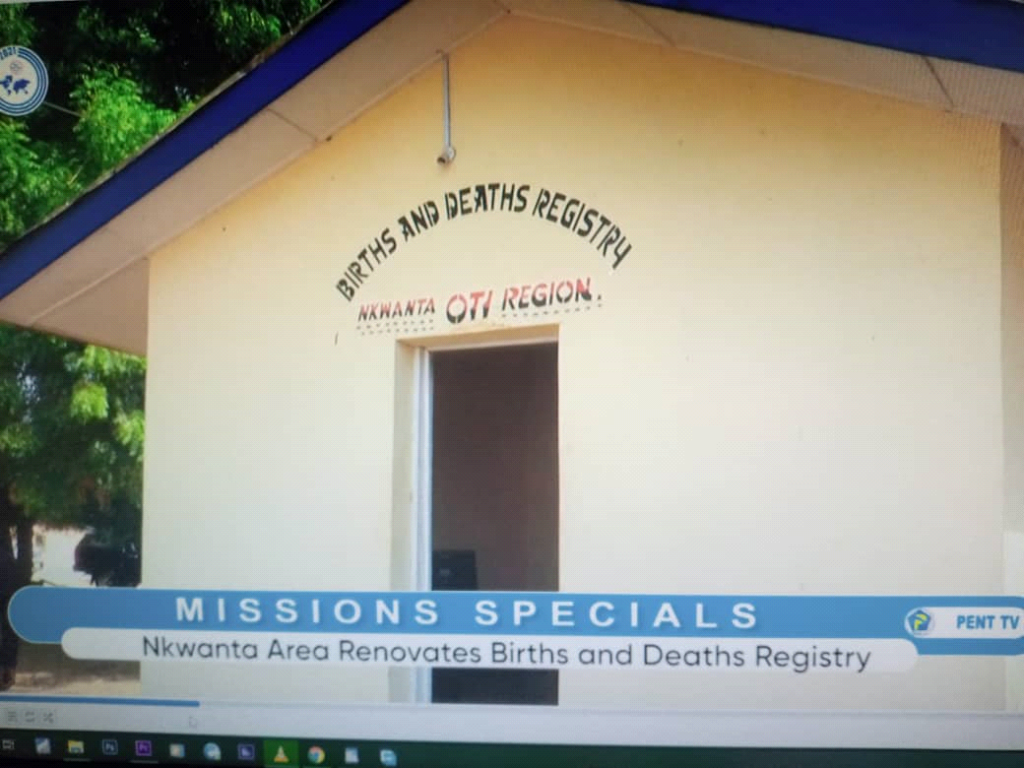 The Nkwanta Area of the Church of Pentecost is location in the Oti Region of Ghana. It was carved out of the Hohoe Area in 2012 with Aps. James & Mrs. Irene Asare as the first Area Head and wife. It has about 19 districts with a membership of about 47,000. The Area is one of the Missions Areas of the Church of Pentecost.
In line with the Possessing the Nations Agenda of the Church, Vision 2023, the Area works to provide community transformation in Nkwanta. One of many activities to achieve this objective is the reconstruction of the Nkwanta District Births and Deaths Building by the Area.
The Nkwanta District Births and Deaths registry was once a mud building, with no electricity. This made office work very difficult for staff of the registry. The Nkwanta Area spending about ten thousand (10,000GHS) Ghana cedis, reconstructed the registry.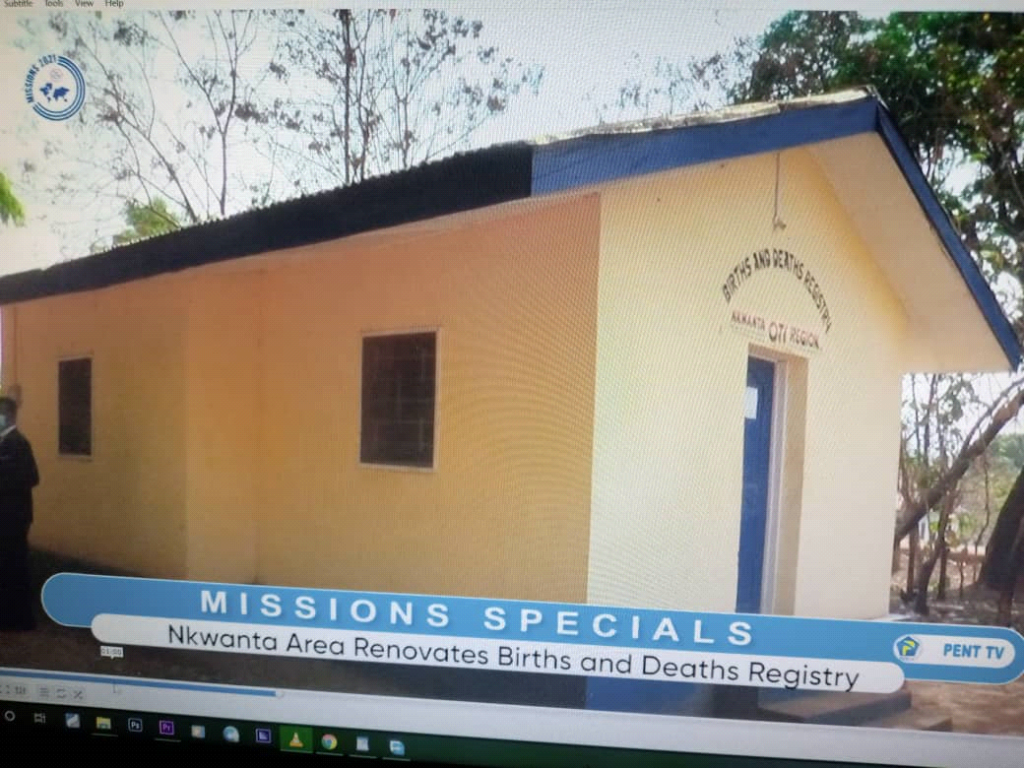 Aps. James Kwabena Asare, the Nkwanta Area Head of the Church of Pentecost in an interview with Pent TV News explained that the church was moved to renovate the building due to concerns expresed by staff at the registry. he said, the department handled registration of births and deaths which are critical hence the decision to support the facility.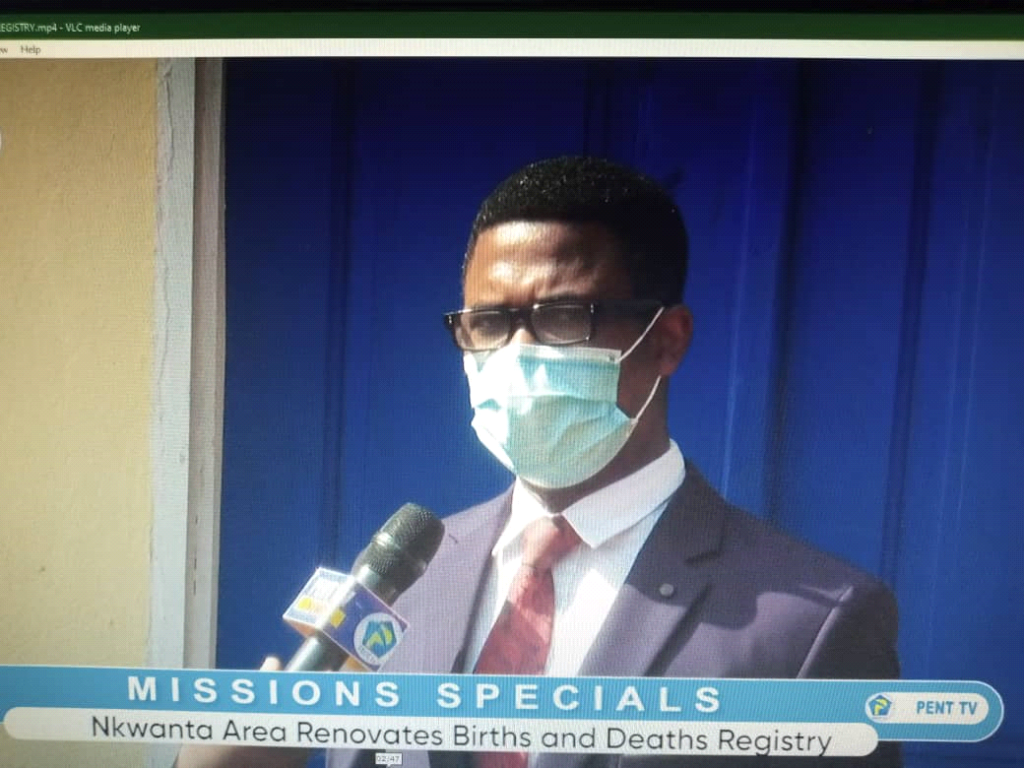 Suleman Issah, the Assiatnt Registrar was thankful to the church for the support. He said staff of the registry can now comfortably stay in the facilty and do their daily assignments.