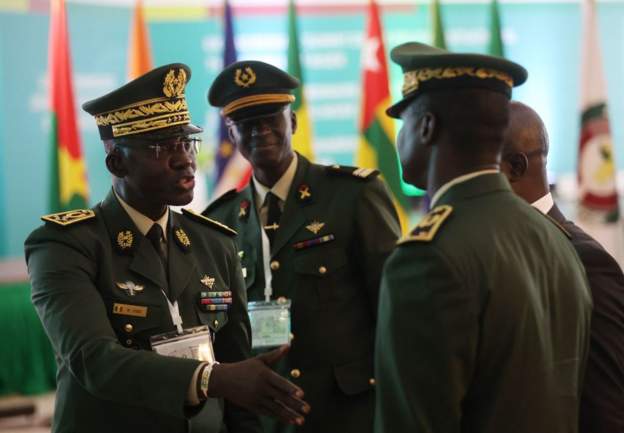 The Economic Community of West African States (ECOWAS) Committee of Chiefs of Defence Staff is set to begin its meeting today, Thursday, August 17, in Accra.
The emergency two-day summit seeks to finalise plans for the deployment of the standby force to Niger.
The West African regional bloc revealed its decision to assemble a standby force while working on other diplomatic means to resolve the crisis in Niger.
Soldiers in the West African country of Niger announced a coup on national TV, on July 27.
They said they had dissolved the constitution, suspended all institutions and closed the nation's borders. President Mohamed Bazoum was also held captive and is expected to face charges of high treason.
ECOWAS had initially given the junta a week's ultimatum to return the country to constitutional rule or risk military action. Following the deadline, the regional bloc agreed to create a standby force for the military intervention.
Already some countries including Ivory Coast have agreed to provide troops for the force. However, some leaders of countries like Nigeria and Ghana are facing criticisms from the opposition who do not approve of the use of a military intervention.
Reacting to ECOWAS' decision to assemble a force, security analyst Rtd Colonel Festus Aboagye, on Tuesday, said that the bloc may take a while to deploy a military force to Niger in its attempt to restore constitutional rule.
He explained that a standby force relies on contributions from member states adding that some countries do not have enough troops or assets to provide.
Source: Myjoyonline.com