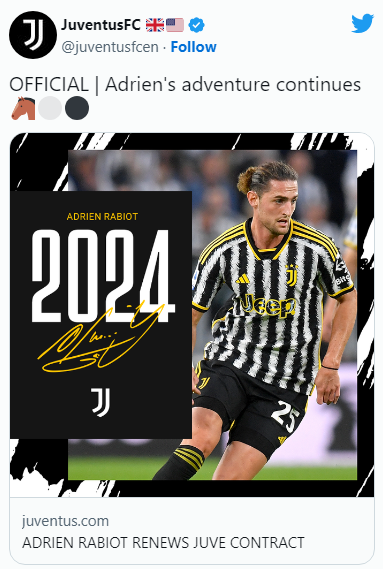 Manchester United target Adrien Rabiot has signed a one-year contract extension at Juventus.
The 28-year-old, was out of contract with Juve at the end of this month, leading to interest from United about a free transfer.
But the Frenchman has decided to stay in Italy until the end of next season.