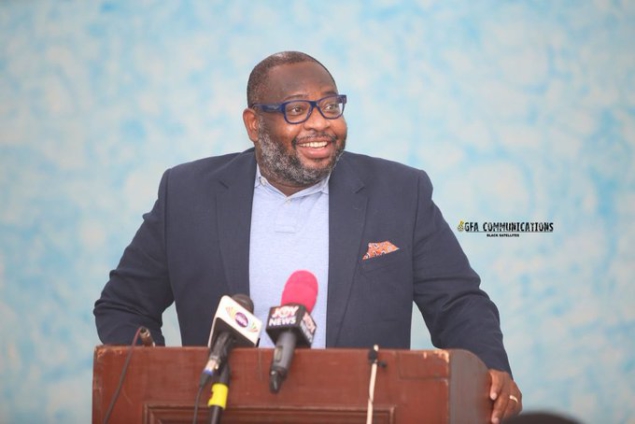 An Executive Member of the Ghana Football Association (GFA), Randy Abbey, has confirmed he will not be challenging Kurt Okraku as the president of the association during this year's elections.
Kurt's tenure as the leader of the GFA is set to come to an end in October 2023 with the 52-year-old seeking a second term in office. The current GFA president is expected to be in a tight race to retain his seat when Congress takes place later this year.
Abbey, who guided Heart of Lions to securing a return to the Ghana Premier League, has been tipped to be in the running for the seat. However, the veteran journalist says that the position is not a target for him at the moment.
"I'm not interested in contesting for the GFA presidential seat; it is out of the equation," he said in an interview on Asempa FM.
"It is not something that I have ever thought about. It is not something I am interested in. So as for FA presidency, it's out."
Earlier this week, Kurt revealed he is confident of retaining the seat in an interview with SuperSport.