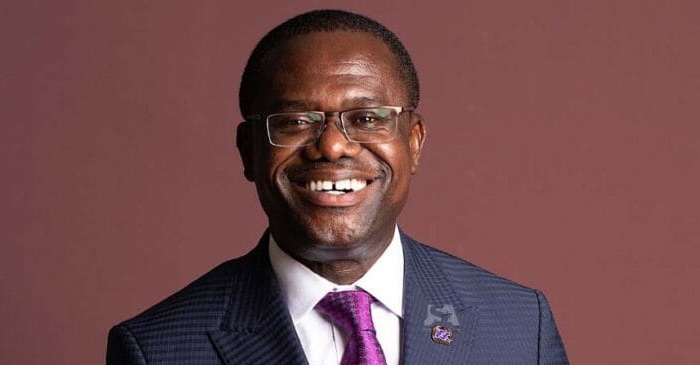 The Pentecost Convention Centre (PCC) in Gomoa Fetteh is set to host a two-day partnership workshop that will bring together over 200 experienced Ghanaian scientists to address food security challenges in the country.
The Council for Scientific and Industrial Research (CSIR), Ghana's leading public scientific research institute, is organising the event in collaboration with the Ministry of Food and Agriculture (MoFA) and the Ministry of Environment, Science, Technology and Innovation (MESTI). The Jospong Group of Companies (JGC) and its subsidiary, the Asian African Consortium (AAC), are also partners for the event.
In a significant step towards bolstering food security efforts, the JGC/AAC signed a Memorandum of Understanding (MOU) with the CSIR. This collaboration will facilitate large-scale production of essential agricultural commodities such as rice, maize, soybean, tomato, onion, and jute across Ghana's diverse agro-ecological zones. By increasing domestic production, the partnership seeks to reduce the country's reliance on food imports while creating job opportunities and improving nutrition.
The JGC/AAC and CSIR partnership also intends to establish training programs to provide technical support and advisory services and enhance research and development capacities.
Themed: "Enhancing Food Security: The Role of the Ghanaian Scientists," the partnership workshop, which would kickstart this transformative venture, aims to accomplish several objectives, including the formation of inter-institutional technical teams specialising in various crops, such as rice, jute, maize, soybean, cowpea, tomato, and onion. These teams will work collaboratively on breeding, agronomic practices, mechanisation, innovation, and other key areas of operation.
Additionally, the workshop will develop the necessary frameworks and modalities for executing the program's deliverables. This includes the creation of work plans and budgets for each technical team assigned to specific commodities.
The workshop would have in attendance 100 experts, including experienced scientists specialising in the listed crops of interest, soil scientists, plant breeders, agronomists, post-harvest scientists, crop protectionists, weed scientists, seed scientists, biotechnologists, animal feed scientists, agricultural engineers, irrigation agronomists, as well as experts in monitoring and evaluation, policy, and information technology.
The Ministry of Finance reports that Ghana's annual import of essential food commodities, including rice, poultry, sugar, and tomatoes, has averaged around US$2 billion. Data from the ministry reveals that between 2017 and 2020, the country spent between US$845.9 million and US$2 billion solely on importing rice, poultry, tomatoes, and other items.
The JGC/AAC and CSIR's collaborative efforts, thus, hold great promise for Ghana's food security goals since the program will contribute significantly to reducing food imports, enhancing agricultural productivity, and ensuring a sustainable and secure food supply for the nation.
PENTECOST NEWS.