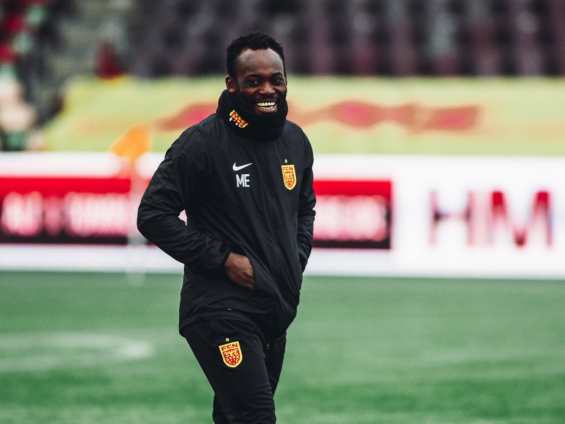 Former Black Stars midfielder, Michael Essien, has explained his decision not to rush into taking coaching jobs as he believes gaining more experience could be essential to his success in the role.
Essien recently brushed aside talks of him becoming the head coach of the senior national team at some point in his coaching career, saying 'he's not interested.'
The former Chelsea man has been working on his coaching license since retiring from football and recently acquired his UEFA A and UEFA Elite Youth coaching licenses. Essien is also working towards his UEFA Pro license, a certificate that will cushion him to take up first-team coaching roles.
Speaking to DW, the 40-year-old revealed the rationale behind his delay to get a coaching job.
"People think that because you've been a professional player at the highest levels, it is easy to get into coaching, but it's totally different," he said.
"That's why I have managed to take my time and take it day by day.
Essien received an invitation from FC Nordsjaelland owner Tom Vernon to join the team's backroom staff after retiring in 2020, where he began his coaching career. He discovered his passion for training young players there.
Essien is among a crop of former African players who are looking to take up big coaching jobs in the world and he says they are just a few years away from achieving that.
"I think it's just a matter of time before you start seeing our generation of footballers becoming top-level coaches [in Europe]," Michael Essien told DW.
"If you are smart enough and you have a passion for the game and still want to do something in and around the sport, the opportunities will come."
Source: Lawrence Degraft Baidoo