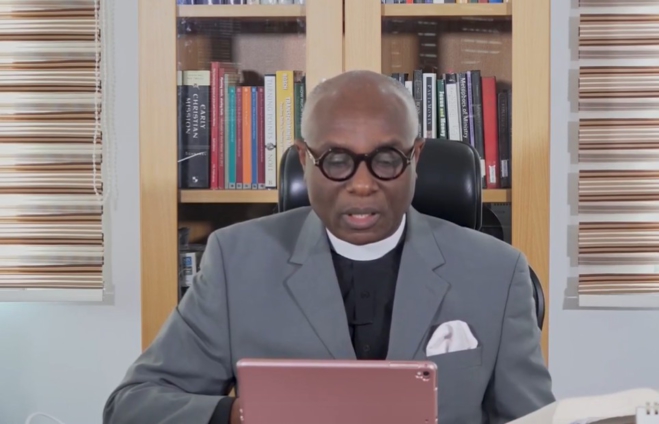 The President of the Trinity Theological Seminary, Legon, Kwabena Asamoah-Gyadu has said that some Ghanaian pastors have turned prophecies into nuisance even though prophecy itself is biblical.
According to him, there are pastors who prophesy according to their stomachs, adding they say what they know nothing about which has turned prophecies into a source of annoyance.
Speaking in an interview on JoyNews' The Pulse on Monday, January 2, he said, as an optimistic Christian, he believes God wants excellent things for the country and the individuals in it.
"Well, prophecy itself is biblical and there are people who are gifted in the area of prophecies. Just that some Ghanaian preachers have turned prophecies into a nuisance by just saying things they know nothing about," he said.
Rev. Asamoah-Gyadu further stated that pastors who prophesy doom for the country should remember that they are also part of the doom since they are also in the country.
"Those who are prophesying doom must also appreciate the fact that when doom comes, we are all part of it. So rather than prophesying doom, I will say God has given us a new year, let's seize the privileges and opportunities that it offers and put all hands on deck and make sure that we develop and flourish together," he added.
During December 31 church services, which are usually held to mark the end of the year and to usher in a new year, various religious leaders announce prophecies, sometimes declaring the death of persons who are the subjects of their prophesy.
This led the Police to issue a statement that banned such prophecies.
The Police said while freedom of religion is guaranteed under the Constitution, the communication of prophecies of harm, danger and death by some religious leaders can cause tension in society.
SOURCE: Myjoyonline