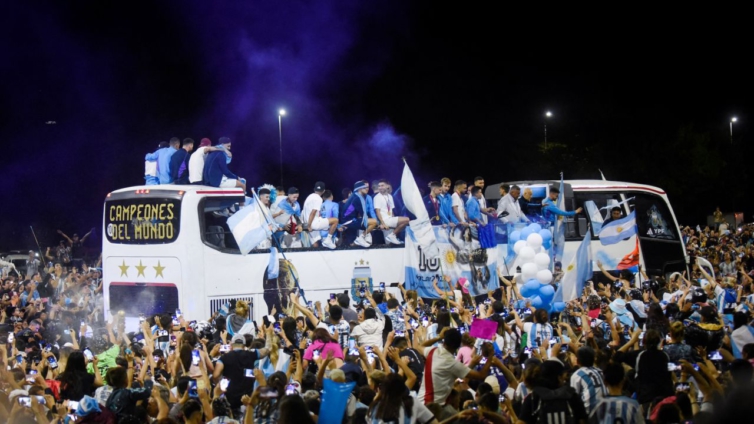 FIFA World Cup Champions, Argentina, arrived home to a jubilant scenes early Tuesday morning.
Thousands of fans lined up on the the streets of Bueno Aires to cheer the team the the historic feat achieved on Sunday in Doha.
Captain Lionel Messi stepped off the plane first, holding the gold trophy aloft, followed by his triumphant team onto a red carpet at the airport, greeted by reporters, officials and a live band.
A sea of supporters in the national colours of blue and white reportedly swarmed the team bus as it drove out of the airport, waving flags and singing and dancing.
The fans are expected to line the streets of the capital later on Tuesday, which has been declared a national holiday, for the team's victory parade following their thrilling penalty shootout victory over France in Qatar on Sunday.
The team will first spend the night at the Argentine Football Association's training ground, according to state media agency Télam.
Argentina won its third World Cup trophy after beating France 4-2 on penalties on Sunday following a three-all stalemate after extra-time.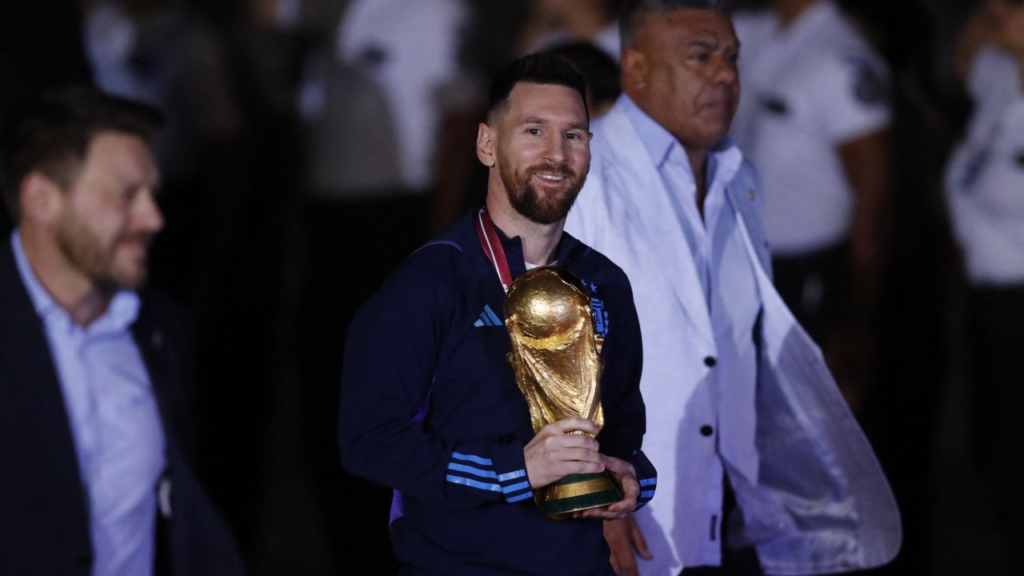 In a game of two halves, Argentina took an early lead in the first half courtesy of Lionel Messi's penalty and Angel Di Maria breathtaking counter-attacking finish, but France roared back in the second half through Kylian Mbappe's double in the final 12 minutes, reaching a 2-2 tie that forced the match into extra time.
Messi scored his second goal of the match to restore his team's lead, but Mbappé scored a second penalty to grab his hat-trick, becoming the first player to score a hat trick in a World Cup final since 1966 to take the game to a penalty shootout, which ended with triumph for Argentina after France missed two shots.