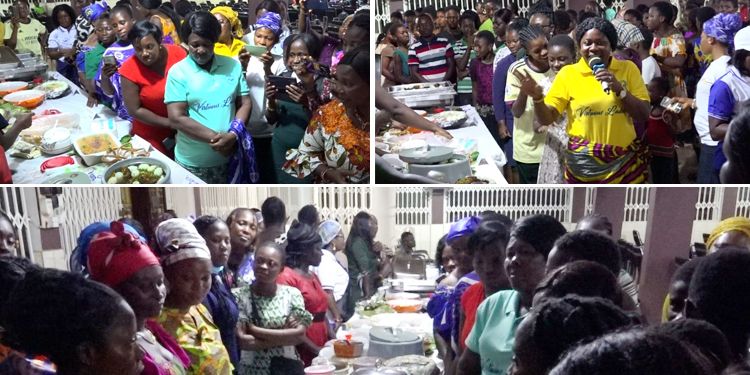 Virtuous Ladies of the New Tafo Area of The Church of Pentecost have organised a food bazaar as part of the activities to invigorate the ministry and to sharpen the cooking skills of the members.
The event, which took place on Sunday, November 27, 2022, at the M. K. Yeboah Memorial Temple, Krofrom, was a showcase of locally prepared dishes such as "Akankyeɛ," "Kɔkɔɔtɔ," "Aprapransa," among others.
Speaking at the event, the wife of the Area Head, Mrs. Victoria Tetteh Doku, who was the guest of honour, admonished the virtuous ladies to portray good manners to define their relationship with Christ for others to see them as genuine Christians.
According to her, the attitude of a Christian is an instrument of evangelism. She, therefore, urged the participants to sidestep discourteous behaviours and uphold the virtues of kindness, purity, humility and other noble and impressive lifestyles as contained in Philippians 4:8 to glorify God.
On her part, Mrs. Mary Arthur (Wife of the Resident Minister, PIWC-New Tafo) educated the ladies on their personal hygiene, stressing on menstruation. She sensitised that poor menstrual hygiene can pose serious health risks like reproductive and urinary tract infections, which can result in infertility and birth complications. She, thus, encouraged them to practice good hygiene and adopt a good eating habit to stay safe.
Varieties of the local foods displayed by the various districts were inspected by Mrs. Victoria Tetteh Doku, with assistance from the Area Women's Ministry Executive Committee Members and Virtuous Ladies Coordinators.
Present at the event were the spouses of the Area pastorate.
Report by Dennis Owusu & Emmanuel Nana Nsiah