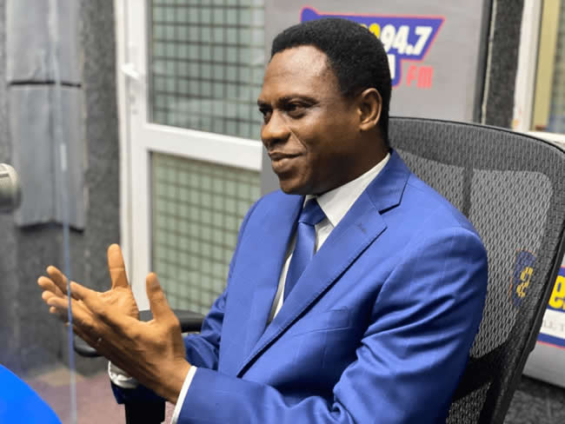 The Vice Chairman of the Ghana Pentecostal and Charismatic Council (GPCC), Apostle Nyamekye, has urged pastors to live exemplary lives as many look up to them for inspiration and empowerment.
He observed that the light which the gospel of Jesus Christ is supposed to shine in the world has become ineffectual because some clergymen are, by their deeds, blocking the light.
The Church of Pentecost Chairman referred to instances where some pastors claim to multiply money for their congregants instead of using the Bible to teach them either how to improve themselves or be creative and proactive at work.
"People are looking for Jesus in his pastors and they are not seeing it. Ministers are jars of clay containing the light of God. If we want God's light to shine in the world, then the vessel containing the light must be worked on; ministers must allow ourselves, as jars of clay, to be broken by God," he exhorted.
According to him, people in government are no longer seeking counsel from ministers of the gospel.
"This is because they don't see us as qualified to advise them. Unless we do something about ourselves, the light of God will not shine through us," he said at the launch of a gospel crusade to be held in the Ashanti Region.
Apostle Nyamekye recalled the great evangelistic exploits of pioneer missionaries and revivalists, saying their life and work showed that "it is not great talents, great preachers nor great learning that the Lord needs, but men great in holiness, great in faith, great in love; men great for God. These are the ministers that can mould a generation for God."
He added, "What we offer must not be anointing oil, good as it was originally intended to be used for. We must offer our lifestyle. The minister is holy on the pulpit and holy outside of it. People must see Christ in the streets through us, as pastors transformed into the image of Jesus."