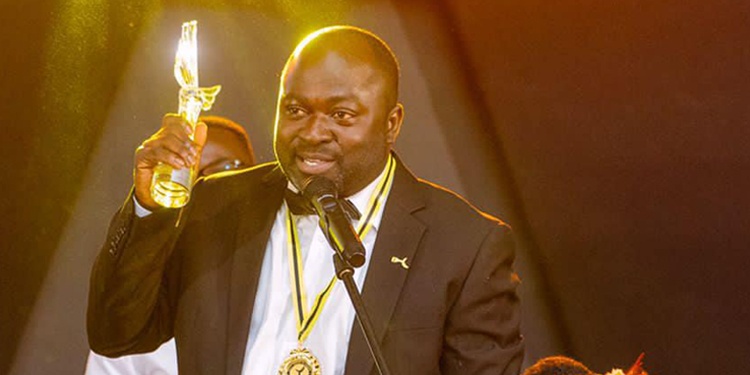 Elder Felix Atsrim, the Presiding Elder of Mount Olives Worship Centre in the Odorkor Area of The Church of Pentecost, took home the prestigious "Forty Under 40" award during this year's edition of the award ceremony held at the Kempinski Gold Coast Hotel in Accra last Saturday.
Elder Atrism, the Chief Executive Officer of the FeDems Group, fended off competition from other nominees in the Consultancy and Professional services Category to annex the coveted award.
The "Forty Under 40" Awards is a scheme set to identify, honour and celebrate a cross-section of the nation's most influential and accomplished young business leaders under the age of forty from a wide range of industries, who are committed to business growth, professional excellence, and community service and have risen the ranks of their companies or industries at a relatively young age as a result of this.
Elder Felix K. Atsrim, a certified Professional Engineer (PE) by the Ghana Institution of Engineering, has close to two decades of expertise in project management and civil engineering. He is also a member of the Ghana Consulting Engineers Association, the Royal Institute of Chartered Surveyors, UK and the Chartered Institute of Arbitrators, UK.
Elder Atsrim also serves as the CEO and Director of Projects of FeDems Limited, a company he founded in 2014. Between 2008 and 2011, he worked as a geodetic engineer and Topographical Survey Specialist with Associated Consultants on the construction of the Achimota Transport Terminal Extension and the Millennium Development Authority (MIDA) Volta Regional Road Projects, respectively.
The astute Elder Engineer, also worked at the University A+ (Pentecost University) as the Estate and Development Manager (EDM) between 2012 and 2018.
As Project Director at FeDems Limited, Elder Atsrim has provided consultancy services to many notable organisations, including Jospong Group, Zoomlion Ghana Ltd, Ministry of Local Government, Decentralization and Rural Development, HGL Farms, Glofert, Ghana Railway Development Authority, Local Government Service and the District Assemblies and Pentecost University to execute various construction projects.
PENTECOST NEWS.