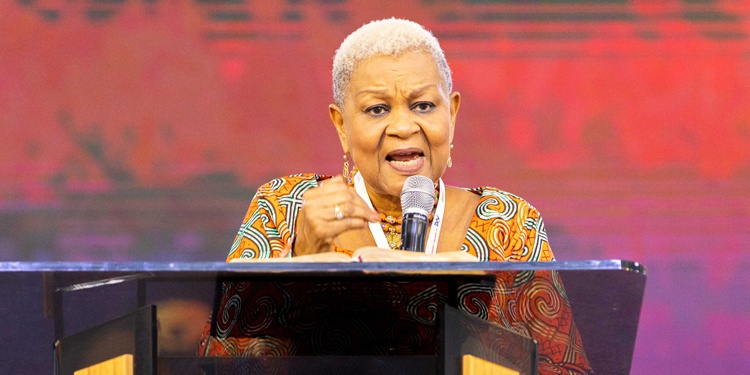 The Founder and Executive Director of Salt and Light Ministries, Rev. Dr. Joyce Rosalind Aryee, has urged church leaders to be focused on their assignment and reveal God's marvellous works to the nations.
According to the former Chief Executive Officer of Ghana Chamber of Mines, Christians have been given sustaining power from the Holy Spirit to spearhead the assignment God has given them to accomplish.
She gave this charge on Friday, September 16, 2022, during the All Ministers' Conference at Pentecost Convention Centre (PCC), Gomoa Fetteh, near Kasoa.
She spoke on the topic, "Our Assignment," with scripture references from Ephesians 2:10, Titus 2:12-14
"Jesus did finish his assignment and has given us the privilege of working in partnership with His spirit to continue what needs to be done in championing the Great Commission," he emphasised.
Explaining further, she mentioned that Jesus was confident that He had finished His assignment committed to Him by His Father to accomplish on earth though He did a lot but did not do everything, hence Christians must be focused on the rest of the assignment left and diligently pursue it in their generation.
Rev. Dr. Aryee stressed that God's specific assignment to Christians is to go and make disciples of all nations, baptise and teach them for them to be grounded in the Lord.
She, therefore, admonished Christians to know what they have been called to do and do it well to the glory of God.
"Church leaders have been called to be problem solvers, cultural changers, leaders and innovators, and share God's blessings lavishly," she disclosed.
Referencing Luke 10:3 she stated that although the environment God is sending Christians into is hostile, He has already given Christians the power to triumph over hostile territories.
PENTECOST NEWS.