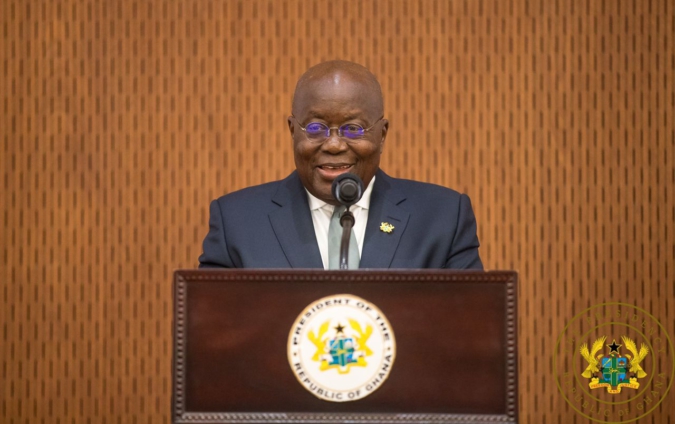 President Akufo-Addo has directed that all official flags should fly at half-mast beginning Friday for seven days to honour the death of Queen Elizabeth.
The President gave this directive on Thursday in a tweet to sympathise with the Royal Family and His Majesty King Charles III.
"She was a cherished and revered monarch of the British people, the longest-serving in their history, who will be sorely missed. We are saddened by her departure.
"In honour of her memory, I have directed that all official flags in the nation fly at half-mast for seven (7) days, as from tomorrow, Friday, 9th September," the tweet read.
Meanwhile, in the UK, Prime Minister Liz Truss, who was received by the Queen earlier this week, and her Cabinet will meet the Queen's coffin at St. Pancras station. Prince Charles, who is first in line to the throne and at that point King, will tour the U.K. in the day before the Queen's funeral.
Ceremonially, flags across Whitehall will be lowered to half-mast. The royal family's website will change to a black holding page with the statement announcing the Queen's passing. That has already happened, right as the family announced the news:
The Royal Family's website following the Queen's passing ROYALS.UK
The royal family will announce plans for her funeral, which is expected to be held 10 days after her death.
Prince Charles, now King, will deliver a broadcast to the U.K. that evening at 6 p.m. local time. A service of remembrance will also take place at St. Paul's Cathedral that night.
Immediately following the Queen's death (that day is referred to as "D-Day"), the prime minister will be informed by the Queen's private secretary. A number of the most senior ministers and officials will also be informed before the general public is told via an "official notification" from the Palace.