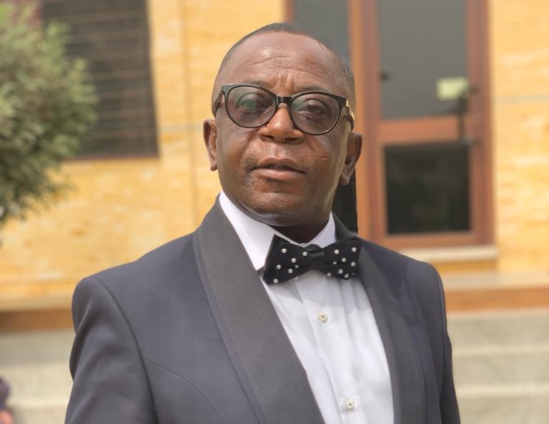 Chief Executive Officer of the Mckeown Group of Companies, Kwaku Adu Aninkorah, has lamented the lack of integrity among Ghanaian workers.
He however says the low minimum wage paid workers partly accounts for theft at workplaces.
There have been several conversations on the negative attitude of Ghanaian employees towards work. This has been frustrating to business owners.
Many employees have been reported stealing, and contributing to the collapse of many businesses.
But Mr. Aninkorah says lack of proper structures at the workplace, including record keeping and tax payment, makes it difficult to report theft to the Police.
Speaking to David Akuetteh on Luv In the Morning on Luv FM, he said "integrity has come to naught. It is time to demonstrate honesty even as directors. If I cut corners in my business, it will have a rippling effect on the way workers do things.
"Businesses are unable to pay workers well because the system is not well-structured. As a private person who checks me, to make sure I record every sale that I make? The Internal Revenue officials come with a mindset to get something from me. Whether everything is recorded or not, at the end I am ready to do business with the one who checks my books".
With the current inflationary pressure, Mr. Aninkorah observed that paying workers 300 cedis and below, indirectly compels them to steal.
"Look at the rate at which the prices of goods and services are going up. If the person is taking 200 or 300 cedis, what do you expect? The person will want to find a way of filling the gap. This is because transport fares and the cost of food has gone up.
"If I employ an Indian, can I pay the Indian 1,000 cedis equivalent in dollars? What the Indian is being paid now, convert it to cedis, give it to Ghanaian, you can get someone who can work magic for your company," he said.
Economist, Evans Nunoo, however, said high salary is not a panacea for stealing, emphasizing that human needs are insatiable.
"We have the US incentive-based approach, where you increase the incentive packages for the employee. The individual will fear losing his job as he or she is unlikely to get a better job. The employee can also owe a sense of responsibility to the employer, as a result of proper remuneration. However, in most cases the rule-based and incentive-based approach doesn't solve the issue.
"If people decide to be corrupt it makes it difficult. Take a look at our politicians, they are the best paid officials in Ghana. But what do we see? Our quest to be rich is insatiable and it is very difficult to institute measures against it," he bemoaned.