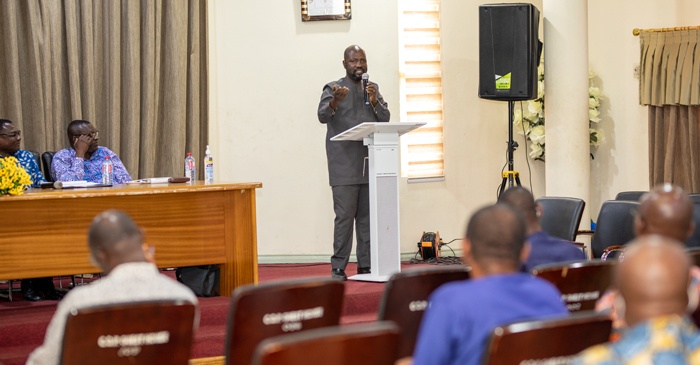 The Head of Marketing and Entrepreneurship Department at the University of Ghana Business School, Prof. Ernest Tweneboah-Koduah, has urged Christian leaders to work with integrity and serve as good role models for others.
"Your integrity will not be complete until others see you as a man or woman of integrity," he said this yesterday during The Church of Pentecost Managers and Heads of Department Retreat at the Pentecost Pensions House, Gbawe in Accra.
Prof Tweneboah-Koduah, who is also an Elder of The Church of Pentecost, said the leader's behaviour reflects on not only his or her own reputation, but also on the reputation of the organization he or she works in.
"Integrity is choosing courage over comfort; choosing what is right over what is fun, or choosing to practice our values rather than simply professing them," he stated.
He further pointed out that leaders, who work in Christian organisations must accept that they are held to a higher standard of integrity than others because they are perceived as Christians.
He admonished the management of the church to adhere to the policies of the organization, adding that, when subordinates realise that their leaders are following policies, they would follow same.
"Employees who trust their leaders to have integrity are likely to work harder, perform better, and have greater company loyalty," Elder Prof. Tweneboah-Koduah concluded.
PENTECOST NEWS