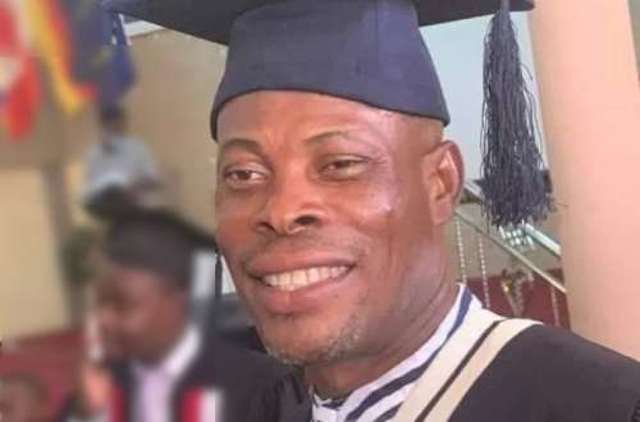 The Ghanaian movie industry was on Tuesday, August 2 hit with the sad news of the passing of veteran actor Prince Yawson popularly known as Waakye.
He is said to have kicked the bucket between the hours of 1pm and 2pm Tuesday afternoon after being rushed to the 37 Millitary Hospital the previous night.
Graphic Showbiz spoke with a few of his colleagues who all seemed shocked at the sudden passing of the veteran actor.
First was film producer and actor Bob Smith Jnr who was a very close friend of the late actor, "Waakye has been sick but he got a bit well and was managing but got an attack on Monday night.
No opposition — Socrate Safo says of classification of content
"After being unsuccessful to secure a bed for him at the Korle Bu Teaching Hospital and the Greater Accra Regional Hospital (Ridge Hospital), the family eventually took him to the 37 Millitary Hospital where they managed to get him a bed after a lot of hustle.
"He had such a restless night till he finally gave up the ghost in the afternoon of Tuesday. He was such a humble person and I will really miss him,'' he stated.
Bob Smith Jnr added that he was in touch with a number of industry people and they are planning to go see his family tomorrow afternoon.
Veteran actor Grace Omaboe popularly known as Maame Dokono was besides herself with grief when Graphic Showbiz contacted her because she was with the late actor just a week before his sudden demise.
Showing movies for free on TV was a mistake – Socrate Safo
"The previous Sunday which was July 24, our colleague Charles Ampofo invited us to his 70th birthday thanksgiving service, it was myself, Waakye and a few staff of the Ghana Broadcasting Corporation. We were all in white and had a great time at church after which we went to a restaurant for refreshment.
"Waakye said he wouldn't eat there but will take his food home but he was okay. Then the following week on a Monday, Charles Ampofo called to say Waakye has stroke and was on admission at the 37 Millitary Hospital.
"I planned to go and visit him today after going for my regular check-up only to hear that he has passed on. I don't know what to do to myself, I am shattered. We have been fighting to bring Obra back on the screens and Waakye has been at the forefront of this course. I am so sad,'' she stated.
Veteran actor Fred Amugi told this reporter that he was driving on Tuesday afternoon when Pluzz FM called to ask him if he had heard the news, ''I told them I had not and went on the Ghana Actors Guild platform only to see the news all over the place.
"For the past three to four years, his health hasn't been so good but we didn't expect him to leave so soon. We have lost a great gem, he was so humble and down to earth. We will sorely miss him,'' he said.
On his part film producer Socrate Safo said the news was very shocking, ''This is shocking to all of us, we know he has been sick and some of us have been trying to support him behind the scenes.
''His death comes as a surprise to many of us because we know he was getting a bit better so it comes as a shock to all of us,'' he said.
SOURCE: Graphiconline