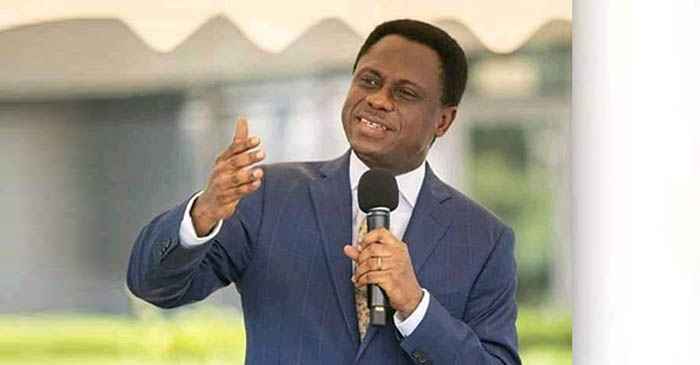 Christian parents have been charged to spare no effort to live exemplary lives in words and in deeds for their children to emulate.
Apostle Eric Nyamekye, Chairman of The Church of Pentecost, who gave this charge in a live televised sermon last Sunday on PENT TV, stressed the need for parents to be practitioners of what they say as such will have a positive influence on the lives of their children, saying, "Young people expect their parents to live a life consistent to what they profess."
Referencing a quote by Albert Schweitzer, a German theologian, who once said: "There are only three ways to teach a child. The first is by example; the second is by example; and the third is by example," Apostle Nyamekye said that an exemplary lifestyle of parents is one of the best ways to instruct children (1 Peter 5:2-3).
He further noted that a consistent religious pattern of behaviour in the home is a vital key to successful spiritual adjustment.
"The attitude we portray in the home as parents is a true reflection of our real self," he said with reference to a quote by D. L. Moody, who once said: "A man ought to live so that everyone knows he is a Christian and most of all, his family ought to know."
Speaking on the topic: "Relating To Distant Grown-up Children," as part of his series on 'Raising Family Altars,' Apostle Nyamekye stated: "There is the need to underscore at this point that even when children are grown-up and are miles away from home, they need to be discipled." According to him, discipleship is not limited to only Bible Study, but through prayer as well.
Reading from 1 Peter 1:1-2; James 1:1-3, and Colossians 1:9-10, the Chairman explained how the early apostles followed up on the distant believers with letters and prayers as a way of encouraging and discipling them. Likewise, he urged parents to get in touch with their children who are far-off home and check on their relationship with Christ. This, he said, could be done virtually.
"The contemporary communication technology has made this much easier; distance should no longer be a barrier to discipling our grown-up children who are miles away from home. We can have virtual meetings with them," he indicated.
Apostle Nyamekye revealed that young people expect a lot from their parents, which according to him, include understanding, patience, listening ears, sincerity, rebuke, consideration, positive models, correction, guidance, playfulness, attention, success, and wisdom. He, therefore, urged parents to ensure that these expectations are met to encourage the children to voluntarily come and enjoy the fire that has been lit on the family altar.
The Chairman also charged Christian parents to let their marriage and family life portray the beauty of Christ to the world.
"As Christians we should reflect Christ in our marriage and family life. In so doing, we would set a good example for the world to emulate, and that is our target; and to prove that Jesus Christ of Nazareth is the way, the truth and the life," he concluded.
Report by Emmanuel Nana Nsiah