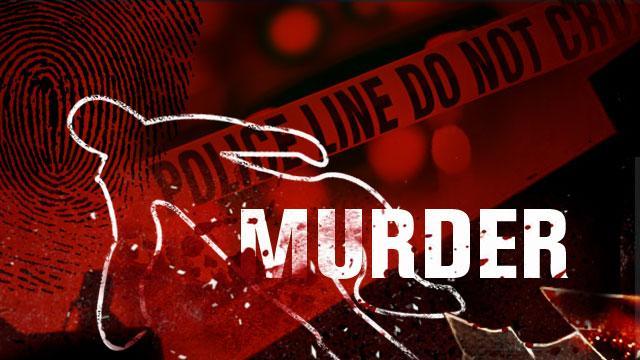 The police in Weija have arrested two persons for possessing a freshly chopped-off male head.
The suspects, who are currently in police custody, are Samuel Amemasi, 32, and Joseph Kwesi Mawuwone, 23.
Police sources that confirmed the arrest to the Daily Graphic yesterday said the person whose head was cut off was yet to be identified
However, residents of Hobor in the Ga South municipality where the arrest took place, suspected the head to be that of a driver said to be a friend of one of the suspects.
The police sources said at about 10.30p.m. last Sunday they received information about an accident involving a taxi at Hobor.
On rushing to the scene, the human head was found in the car.
The police took the head to the Police Hospital morgue for preservation and autopsy, while investigations continue.
Amemasi was in charge of the taxi with registration number GW 5532-21 when the accident occurred.
Residents who rushed to the scene of the accident, with the view to rescue the occupants, later noticed blood dripping from the boot of the taxi.
On opening the boot, the residents saw to their astonishment, the fresh human head with blood oozing from it, and immediately they arrested the suspects.
The suspects, the sources said, were residents of Papase Number One and Ngleshie Amanfro Nurses Quarters.
Plot
Giving further details, the sources stated that at about 6p.m. on July 10, 2022, Mawuwone asked Amemasi, who drives a Toyota Vitz taxi to take him to Hobor.
Subsequently, Mawuwone and the person who was later killed boarded the taxi from the Nurses Quarters area after eating at a nearby facility.
The sources explained that when Mawuwone and the unknown male got to their destination, they went to a certain location but Mawuwone returned with a polythene bag without the unknown male he went with.
Mawuwone then boarded the taxi, which had Amemasi behind the steering wheel, and they drove off towards Kasoa when they got involved in the accident.
The police said the suspects were yet to show where they had sent the body of the victim.
Shock
Meanwhile, the assembly member for Hobor, Peter Adonu, has expressed shock at the incident.
He said when he heard that a vehicle was involved in an accident, he quickly mobilised the unit committee members to move to the scene.
Following their discovery, he said, they called the police who responded promptly.
"By the grace of God the two have been arrested. We don't know them in our area," he said, adding that such an incident had never occurred in the area.
SOURCE: GraphicOnline