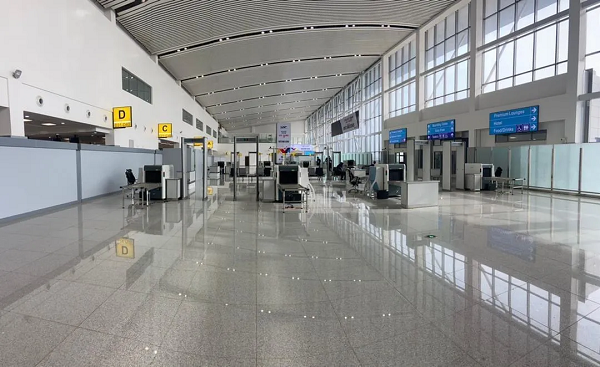 Nigeria's President Muhammadu Buhari has opened a new terminal building at Lagos' main international airport that has the capacity to process 14 million travellers a year.
He said it was part of a larger plan to build five new terminals at five different Nigerian airports, explaining that it was part of his government's commitment to build critical and enduring infrastructure.
The terminal is estimated to have cost more than $100m (£75m) and was built thanks to a loan from China secured in 2013.
It was due to be completed in 18 months but work on the Lagos terminal took eight years.
Facilities
The new terminal is equipped with a censored conveyor belt, seven jet bridges, 10 ultra-modern cooling systems, heat extraction in the baggage hall, ample space for duty-free shops and banks, recreational areas for children, 22-room hotel for stop-overs among others.
The facility was built on a landmass of approximately 56,000 square metres, with 66 check-in counters.