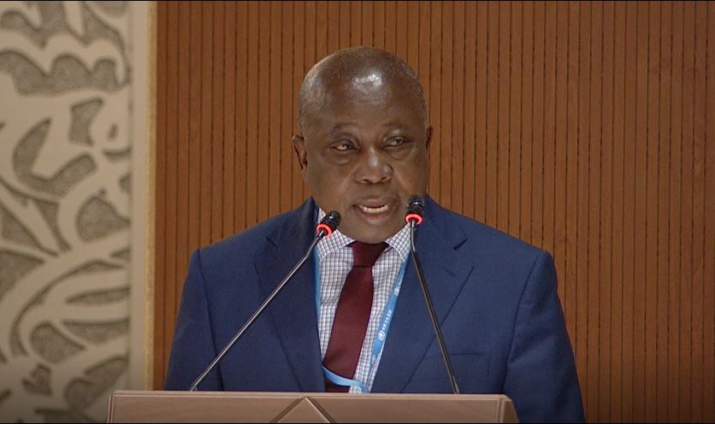 Ranking Member on Parliament's Health Committee, Kwabena Mintah Akandoh, has condemned the Health Minister, Kwaku Agyeman Manu for failing to reopen the Korle Bu Renal Unit.
Mr. Mintah Akandoh stated that the Minority Chief Whip had, on the floor of parliament, called on Mr. Agyeman Manu to immediately direct the Korle Bu Teaching Hospital to reopen the renal unit; however, the minister has failed to issue the order.
The Korle Bu Renal Unit has been shut down since May with hospital authorities blaming the situation on the removal of tax and excise duty exemption on medical consumables.
This had created a four million cedi debt for the hospital.https://cdn.vuukle.com/widgets/quiz.html?version=1.11.12Advertisementhttps://b2d627fafc9c26b6bb155e45e2cf2bc9.safeframe.googlesyndication.com/safeframe/1-0-40/html/container.html
The hospital had earlier tried to increase their fees for dialysis stating that should they maintain the old fees; the centre will not be able to stay open for more than a week.
Since its closure in May, about 19 renal patients have lost their lives.
Speaking on JoyFM's Newsnight, Mr. Mintah Akandoh said the minister should be booted out of his office if he cannot ensure the reopening of the centre.
"Assume the minister could issue a directive, and as I speak to you that directive had not been adhered to, what's he doing in the ministry?" he quizzed.
He stated that the Akufo-Addo government has failed to show any compassion to the affected renal patients, and their silence on the issue is appalling.
"I don't see the commitment at all. They've closed the unit since May. I didn't speak on the matter May, I didn't speak on the matter June, did you hear the minister speak about it until some of us came in? Did you hear it become topical until some of us came in?
"Where is the commitment, including the president himself? There's somebody who is vice president wanting to become president of this country, all he cares about is internal politics and how to become president, he doesn't care. Hasn't he heard that people are dying?
"And nobody, absolutely nobody seems to care. We in the minority side are not the holders of the public purse, so what we can do is to hold the executive to account and we're doing our best under the circumstances.
"If you have an incompetent, an insensitive and unconscionable government this is what you go through," he fumed.
Source: myjoyonline.com