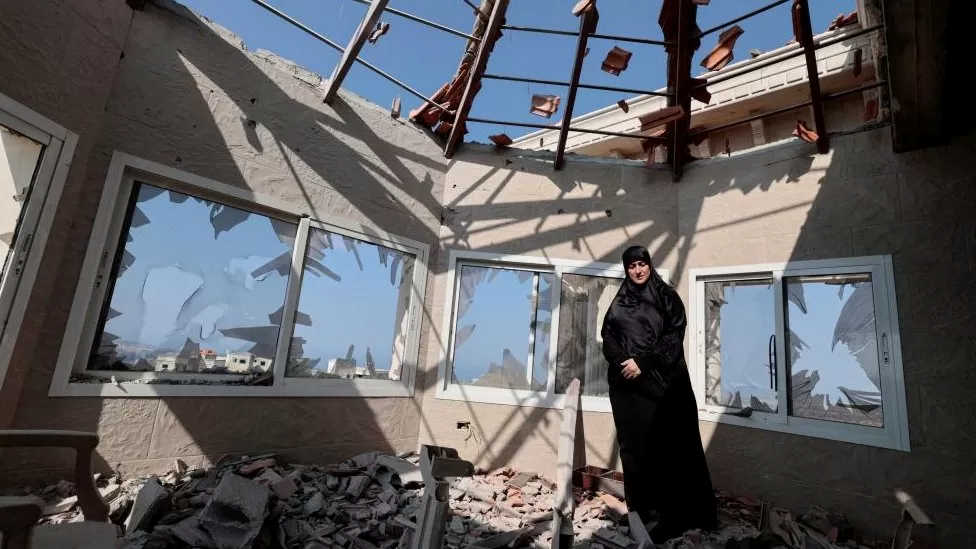 Hassan Nasrallah, the leader of the Lebanese Shia Islamist group Hezbollah, is expected to address his followers on Friday, his first public comments since the Israel-Hamas war broke out.
The speech is likely to indicate the group's next moves, as its fighters and the Israeli army are engaged in intense attacks on the Lebanon-Israel border.
This has raised fears the area could become another front in the conflict.
So far, however, the violence has largely been contained.ADVERTISEMENT
Since Hamas carried out the 7 October attacks on Israel, killing more than 1,400 people, Lebanon has been on edge, closely watching Hezbollah.
The group has intensified its attacks on Israel, which is retaliating. But both sides have apparently taken steps to avoid a dangerous escalation, and most strikes have been limited to the border area.
This, however, could change.
Israel is pushing ahead with its ground invasion of Gaza, with the goal of eliminating Hamas, while the number of Palestinians killed in the territory has passed 9,000, according to the Hamas-run health ministry.
Hamas, meanwhile, has repeatedly urged its allies to join the fight, and many wonder whether Hezbollah will answer those calls.
Hezbollah – which, like Hamas, is considered a terrorist organisation by the UK, the US and others – is the largest political and military force in Lebanon. This means the group's decisions reverberate far beyond its support base, and many here and elsewhere are anxiously waiting for Nasrallah's speech – followers and foes.
Nasrallah's whereabouts, as ever, remain a mystery.
His address will be broadcast in public screenings organised by the group across the country, and is being framed by Hezbollah as a significant moment. They took the unusual step of announcing it five days in advance and, earlier this week, released dramatic short videos featuring Nasrallah, fuelling the expectation of a major announcement.
Nasrallah's guessing game
Many in Lebanon still remember the devastating month-long war Hezbollah fought against Israel in 2006, and worry that the group may drag the country into another conflict.
One of Hezbollah's aims is the destruction of Israel, which sees the group as a more formidable enemy than Hamas. Hezbollah has a vast arsenal of weapons that includes precision-guided missiles that can strike deep into Israeli territory, and tens of thousands of well-trained, battle-hardened fighters.
The Israeli Prime Minister, Benjamin Netanyahu, has promised a response of "unimaginable" magnitude if Hezbollah opens a second front in the conflict. And the US, which reportedly urged Israel to not launch a large-scale attack on the group, has sent two aircraft carriers to the eastern Mediterranean to prevent the spread of the conflict.
A full-scale war would be disastrous for Lebanon, and there is little public support for it outside Hezbollah's followers. The country is suffering from years of economic crisis, and political impasse has left it without a properly functioning government.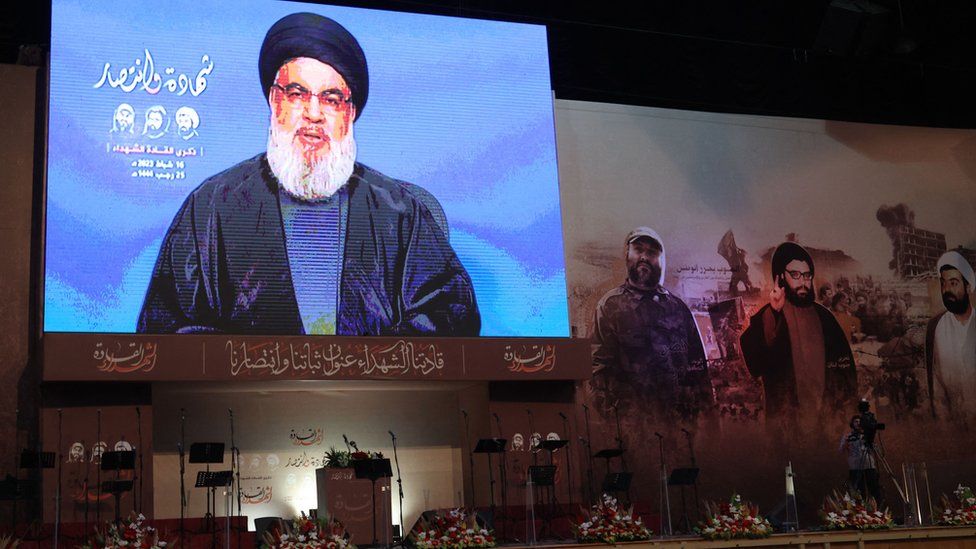 Another scenario – perhaps the most likely, some observers say – is an increase of the group's attacks, signalling a response to Hamas's calls, while keeping the fighting limited to northern Israel.
The Biden administration is also, in public and through back-channels, warning Iran against escalating the situation. Iran supports the so-called Axis of Resistance, an alliance that includes Hezbollah – its most important force – as well as militias in Iraq, Syria's President Bashar al-Assad, the Houthis in Yemen, and Hamas.
It is not clear how much direct influence Tehran has over the groups, but it is unlikely that they take any major decisions without Iran's blessing.
On Sunday, the Iranian President, Ebrahim Raisi, said Israel's "crimes had crossed the red lines, which may force everyone to take action". Washington, he added, "asks us to not do anything, but they keep giving widespread support to Israel".
A source close to Hezbollah told me, on condition of anonymity, last week, that Nasrallah – who is known for his angry anti-Israeli and anti-American speeches – was closely monitoring the situation and remained in constant contact with the group's military leadership, despite his public silence.
"Hezbollah is following all details," the source said. "They make calculations all the time."
Source: bbc.com